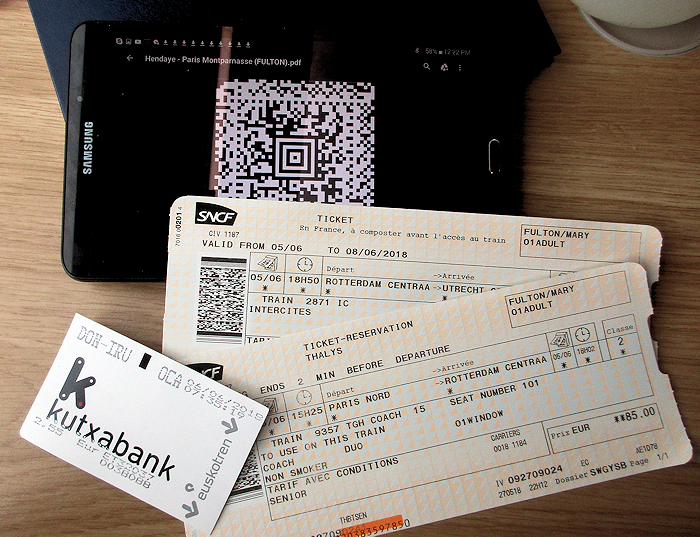 This is the way to "fly" to the Netherlands—screaming through the French countryside on a high-speed electric train!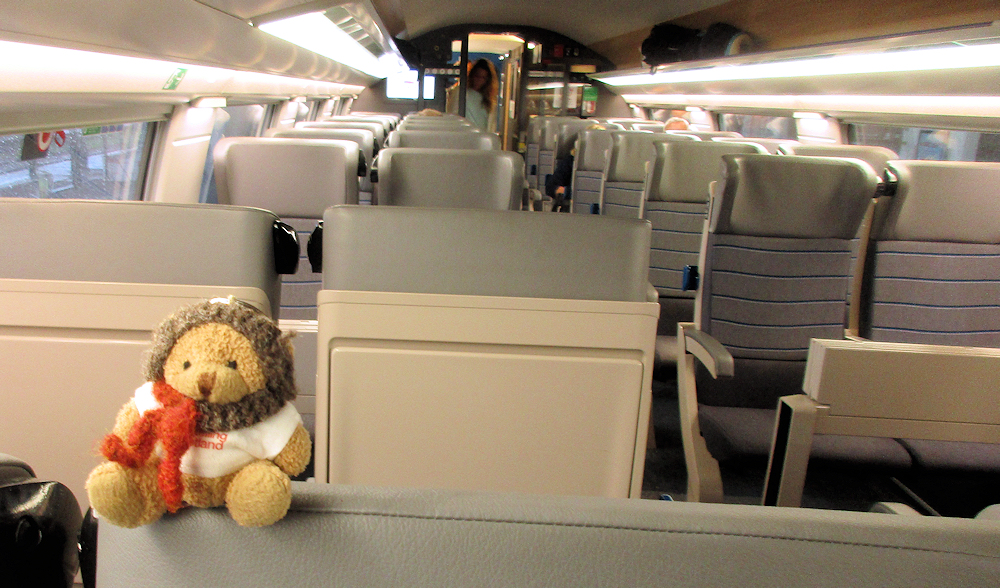 It would have been cheaper and a little faster to fly to the Netherlands, but I really, really, really wanted to go by train. (A difference of about €50 and 4 hours.) I LOVE trains for so many reasons: no security lines, show up at the station 10 minutes before departure, carry on everything and have all your stuff available to you during the trip (even a bottle of wine if you so desire!), wide seats, easy to walk around, scenery, low-carbon footprint, AND I can have my knitting!!
SO…I took four trains from San Sebastian, Spain to Utrecht, Netherlands on Tuesday. Oh, and a two-Metro-train station transfer in Paris. Twelve and a half hours of traveling, but what fun! The high-speed trains travel up to 300 km (185 mile) per hour.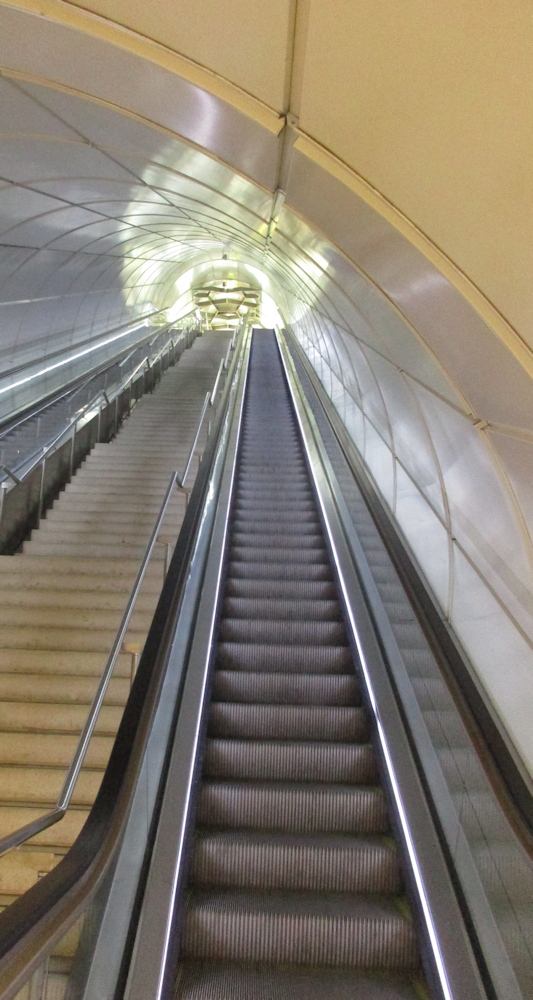 I only had to walk about 20 minutes to get to the San Sebastian metro station where I could catch a commuter train to Hendaye just across the French border. To get down to the subway, I took three escalators—two of which must be the longest I have ever ridden.
I had to change stations in Paris. Thanks to The Man in Seat 61, I had the instructions on how to do so in advance. It was a good thing I did my research because the normal metro route from Paris Montparnasse to Paris Nord was under construction. Since I was warned in advance, I knew I had to negotiate a subway change to make sure I did not miss my connecting train. But it was still a challenge.
Montparnasse was a beehive with people moving about with no apparent rhyme or reason. Negotiating the station would have been challenging, even if I had known where I was going. I kept looking for those "M" signs and they kept playing peek-a-boo with me. It was hot and humid, and my pack and bag were getting heavier by the minute. It is about a 750-meter walk from the train station to the Metro station in Montparnasse and I wasted valuable minutes looking for a ticket machine. Finally I just boarded a train, planning to play dumb tourist if a conductor asked for a ticket. In the transfer station, I did spy a ticket dispenser and so I felt better on the second leg of the journey.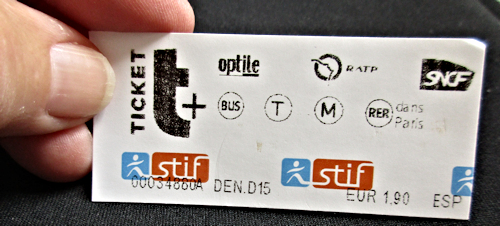 Paris Nord was not as busy and better designed so it was easy to find my platform. I boarded my Thalys coach in plenty of time for the third leg of my journey.
This was a trip I had been waiting a year and a half to take. Some backstory: many of you know that I design book layouts as a "job." A couple years ago, I began working on a book for the Solutionary Rail organization in the US. Their challenging goal is to electrify the Northern rail corridor between Chicago and Seattle. It is a fascinating project and I assisted in preparing their book, Solutionary Rail, for publication in the fall of 2016. In the chapter about rail electrification around the world, this route between Paris and Amsterdam was mentioned:
Belgium runs its rail network on wind power and has covered a two-mile canopy on the Amsterdam-Paris high-speed line with 16,000 solar panels that power the line.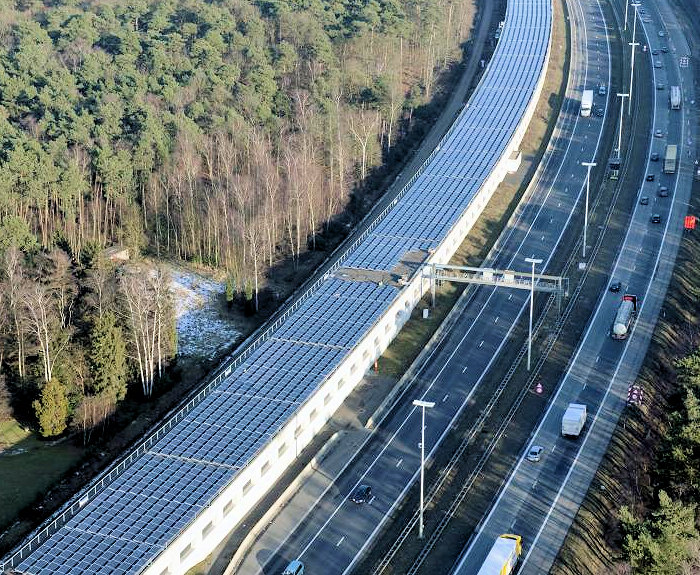 As soon as I read that, I thought, "I want to go through that tunnel!" And so, on Tuesday, I did. It is located just north of the Antwerp station and the train goes through it so fast, you have to be vigilant to not miss it! The main thing that distinguishes it from other train tunnels is that it has windows. 
I arrived in Utrecht twelve hours after I had left my hostel in San Sebastian. I only had about a mile to walk to my small, cramped lodgings near the university. I was ready for a rest!