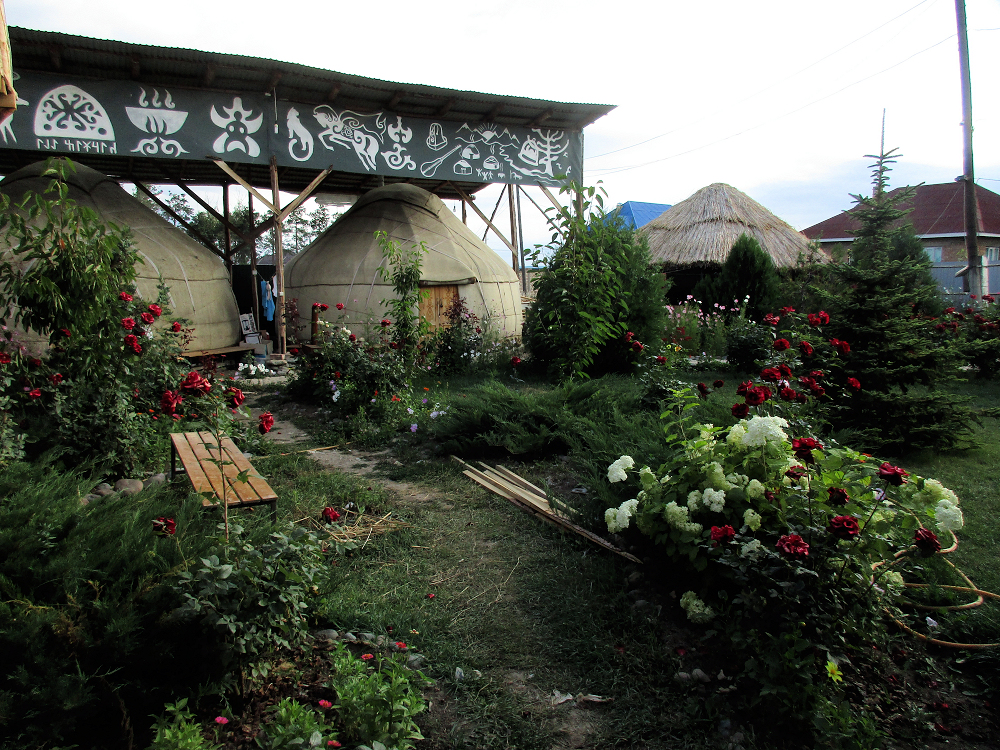 I am fortunate enough to find myself as a guest at arguably the best guesthouse in Karakol, Happy Nomads Yurt Camp.
When traveling in a long-term/nomadic style, it is important to step out of traveling mode for a bit and relax. I enjoy traveling mode, but I also relish those times when I can step back and just make myself at home for a week…or month. I can work on knitting and design ideas, update my Facebook and blog posts (like I am doing now), meet the locals, and enjoy the new foods and how to prepare them. Also, slowing down is just about the only way to make lasting friendships. This is all very difficult when you are moving every few days.
A couple months ago, I started looking for a place to rest myself for a couple of weeks once I arrived in Kyrgyzstan. My research kept bringing me back to Happy Nomads with its lovely garden and cozy yurts. The research paid off…I am now ensconced for three weeks in a comfortable temporary home.
And speaking of food preparation. Here at Happy Nomads, when my host, Tynch learned that I wanted to learn how to bake Kyrgyz bread, he asked his wife, Altynai if she would like to teach a workshop in her kitchen. She agreed and offered to show us how to make borsok as well as mai tockoch (the decorative, almost donut-shaped bread seen in all the markets here.) Amy, another guest from the UK joined us.
For this post, I am going to concentrate on the preparation of the Borsok, thin diamonds of dough that puff up when fried—very similar to the New Mexican sopapillas. Borsok holds an integral place in Kyrgyz culture and it is found by the thousands at any celebration. It also serves an important role during the year of grieving after a loved one dies and is used to honor and feed the souls of the dead.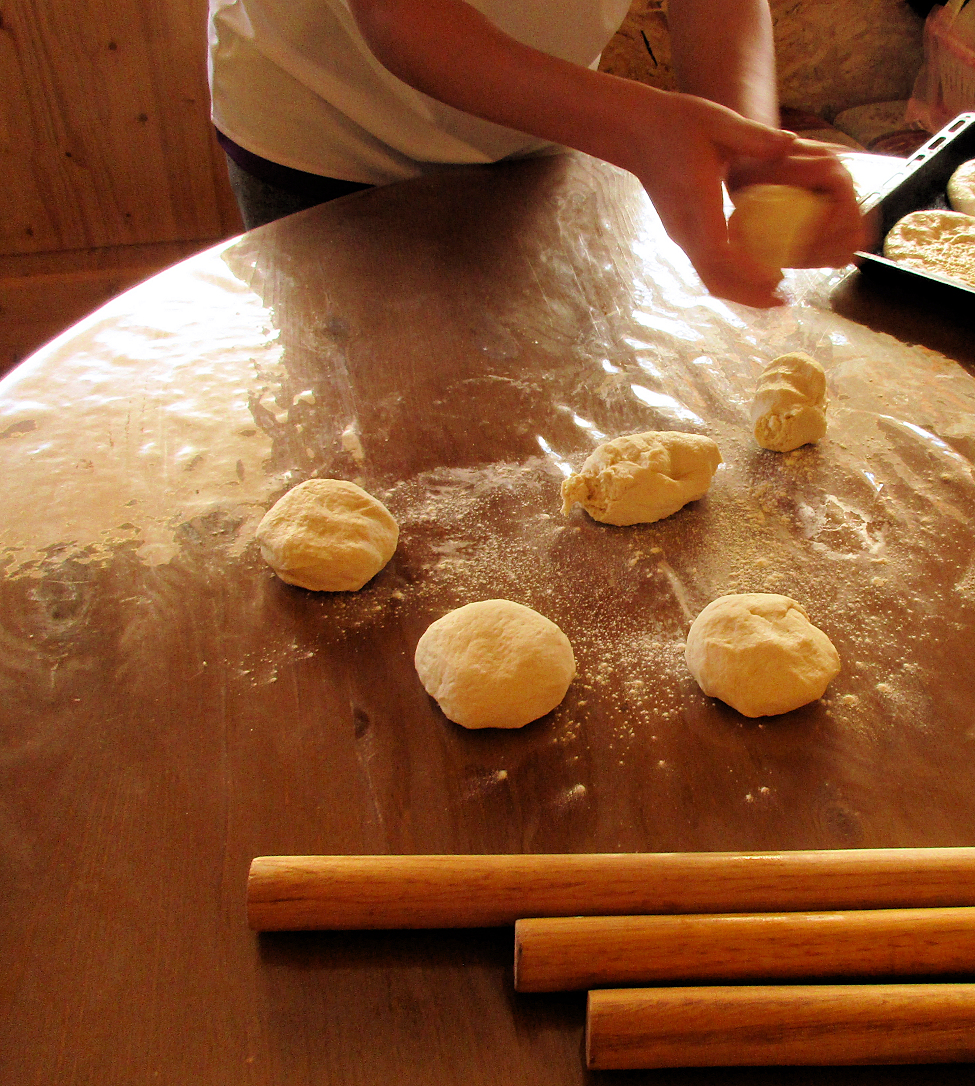 When we arrived, Altynai had prepared her table with a bowls of flour and other ingredients. To the borsok bowl, she added yeast and sugar, then then milk/butter mixture. She then added the salted water a little at time as she mixed the dough with her hands. We did not really knead the dough much…just mixed it until the bowl was clean. Then she lets the dough rise/rest in a warm area. It will not rise very much. (The recipe is at the bottom of this post.)
She then divided it into six balls and we rolled each one out on a floured surface until it was about ¼-inch thick.
Then we cut the rounds with criss/cross strokes to make diamonds.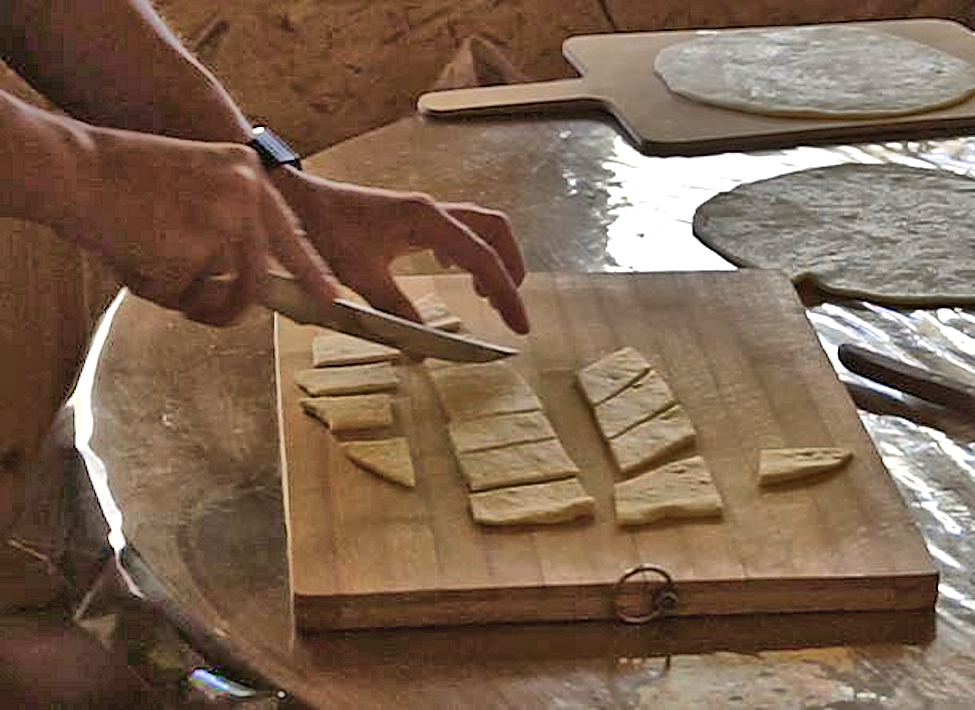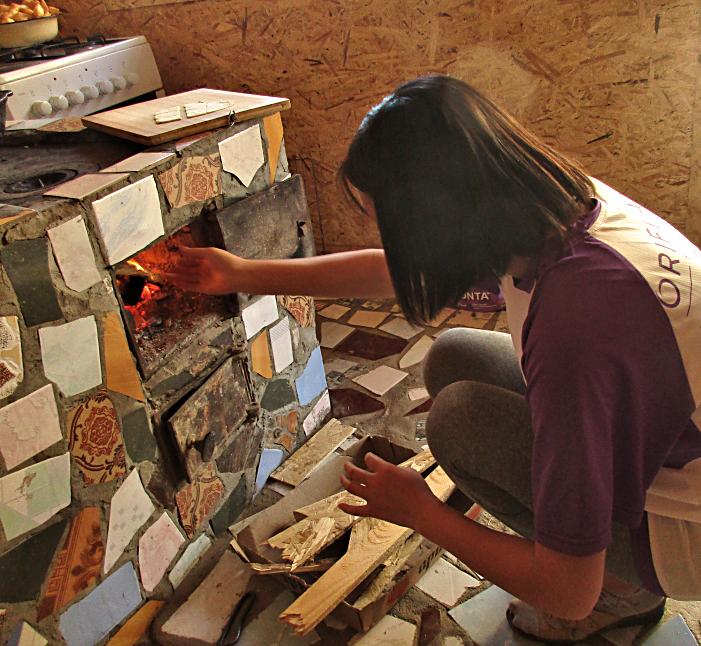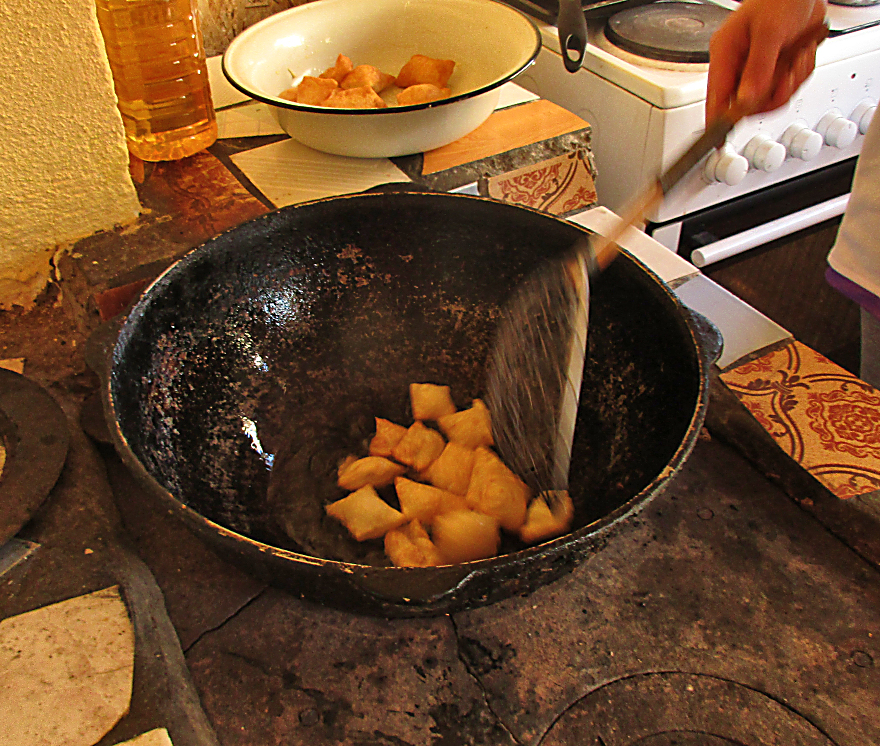 Heat the oil over medium heat. Altynai was a master at getting the oil just the right temperature—and she was cooking on a wood stove!! Add the borsok a few at a time, turning them in the oil for about 1 minute until the are evenly browned. Remove and cool just enough so you don't burn yourself!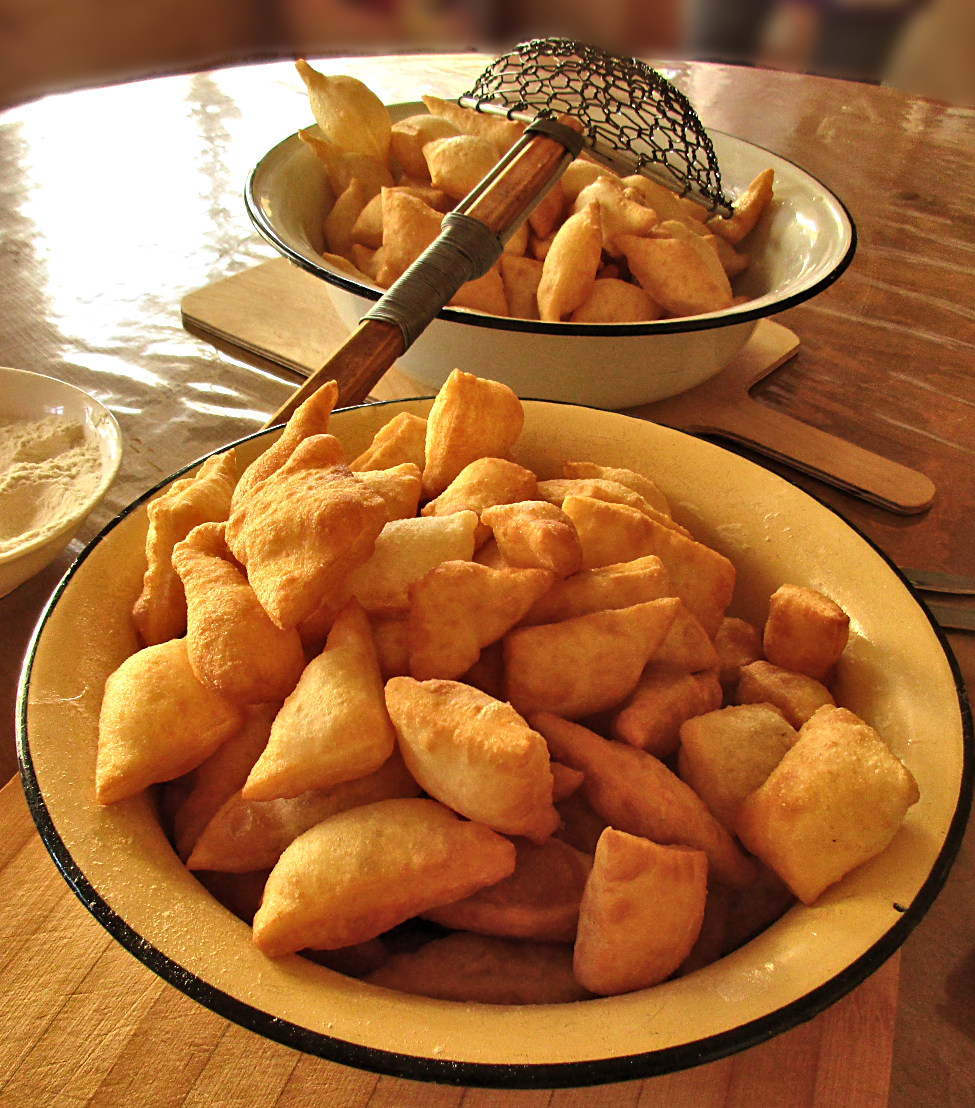 Here is the last step: Consume the borsok with tea and a variety of Altynai's homemade jams and Jyrgalan Valley honey until you have thoroughly spoiled your dinner!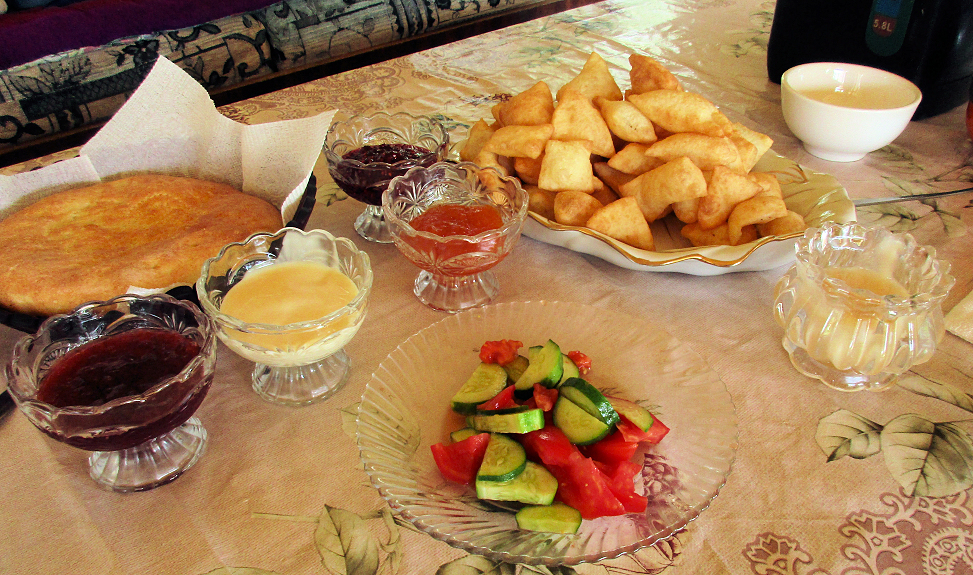 Borsok Ingredients:
About 3 cups (325 grams)  flour (hold out about 1/2 cup for flouring the table later)
2 teaspoon (5 grams) dry yeast
About 1 tablespoon (15 grams) sugar
½ cup (120 ml) warmed milk mixed with ¼ cup (55 gm) melted butter
Warm water, salted