I am traveling around the world slowly, independently and frugally...
even though I am 65...and you can, too!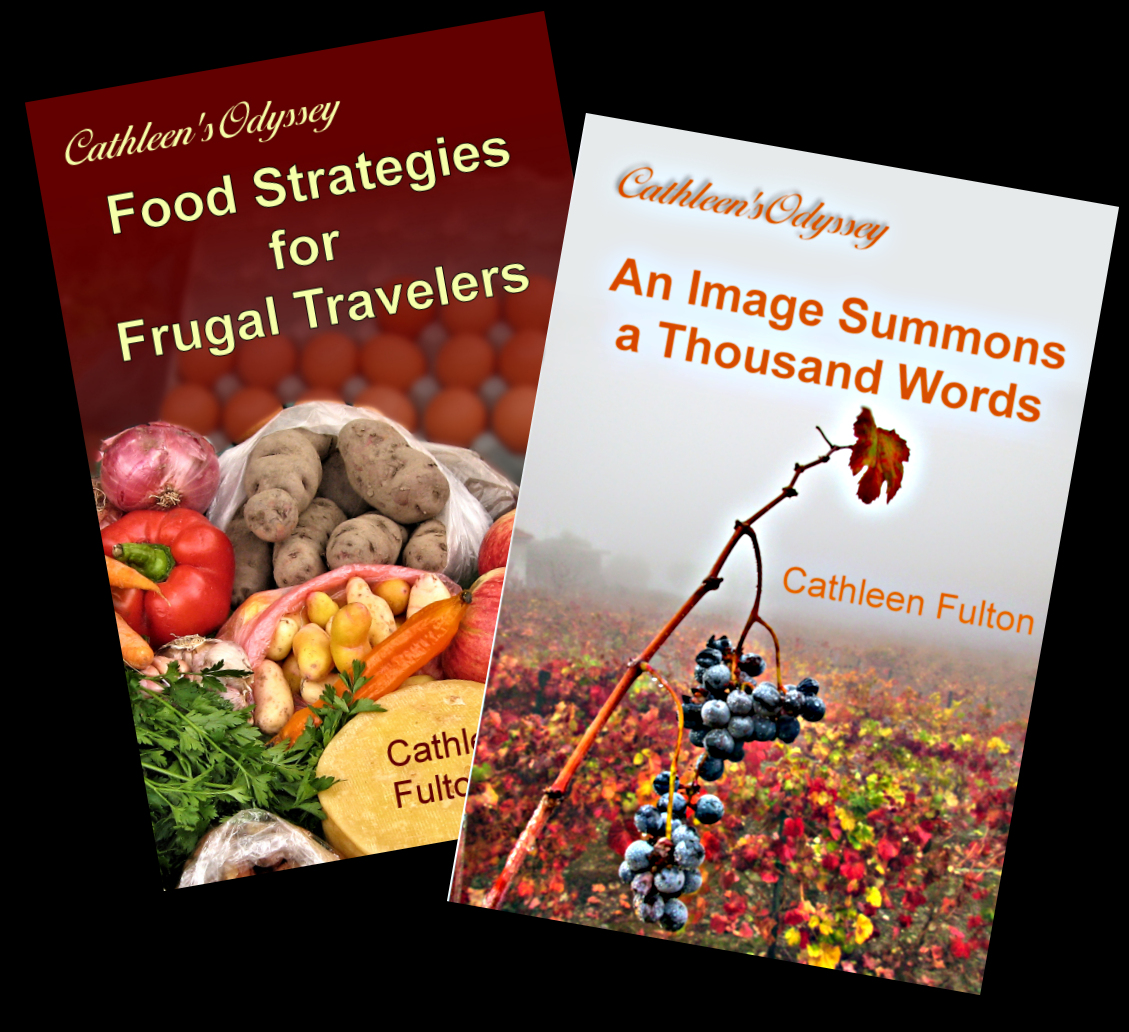 In Food Strategies for Frugal Travelers I outline easy ways to prepare your own healthy meals from fresh ingredients while traveling without having to carry a lot of food in your pack.
An Image Summons a Thousand Words is my first travelogue. The stories are inspired by some of my own favorite photographs.
Visit my Bookstore to learn more.
I am Cathy Fulton and I became a world nomad beginning in June 2017. Traveling has become a way of life for me. Except for the fact that I am a citizen of the United States, I don't have a residence. I am semi-retired. I travel solo and independently. This means that I plan and book all my own travel and don't go on organized tours. My goal is to travel cheaply so that it is financially sustainable for me. This means that hostel dorm rooms and small guest houses are usually my temporary homes.
I don't know how many times I have heard, "You are living my dream." My reply is, "It doesn't have to be a dream." It can be a reality, and I want to show you how I came to be a world nomad—traveling solo as a way of life, in an affordable way.
I have been sharing my travel stories since 2014.
Now I want to share the "How-Tos" of my traveling style for those
who dream of traveling, but think it is not possible for them.
I am currently in: Arequipa, Peru.