Quest for Fiber—Quechua Weaving
I visited Michell's mill today where they have a museum, Mundo Alpaca, dedicated to alpaca fiber and the milling process. I will post more about that on another day, but today, I got a little infactuated with the traditional Quechua weaving demonstration. Each month Michell employs two women from fair-trade organizations in the Cusco area to demonstrate their craft for museum visitors.
I sat down beside this beautiful woman and watched her work for a little over an hour. We spoke little:  I told her in my broken Spanish that my Spanish is very poor, and she replied that hers was too. Her principle language is Quechua. We laughed.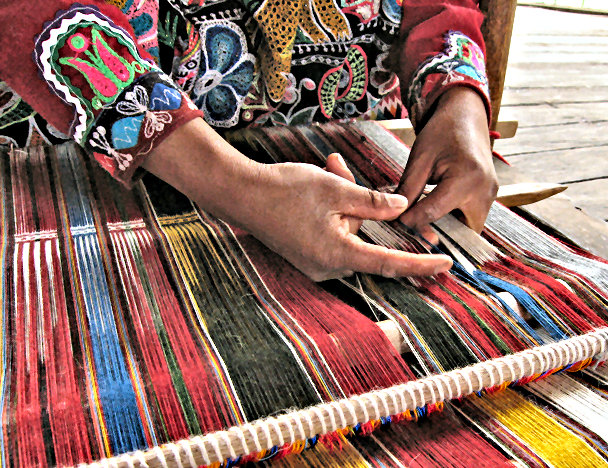 She had recently completed the warping process (winding the lengthwise yarns around the beams on each end of the loom) and she was now ready to prepare her heddle. That process alone took about 45 minutes.  Then after carefully measuring everything to be sure it was all square and even, she could start weaving. While I was there, she completed weaving about 1 inch of her project.
Other Blog Posts You May Find Interesting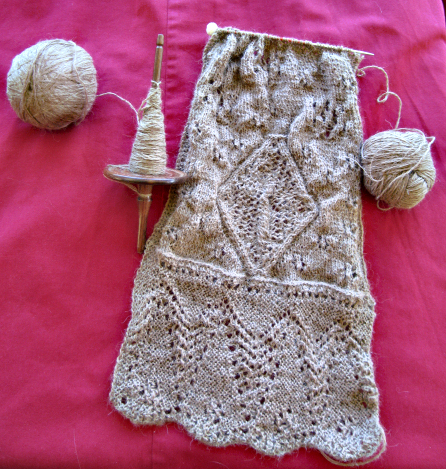 As I turned to leave, the woman in the stall across the way held out a ball of yarn and asked "Lana de alpaca?" JACKPOT!!
Read More »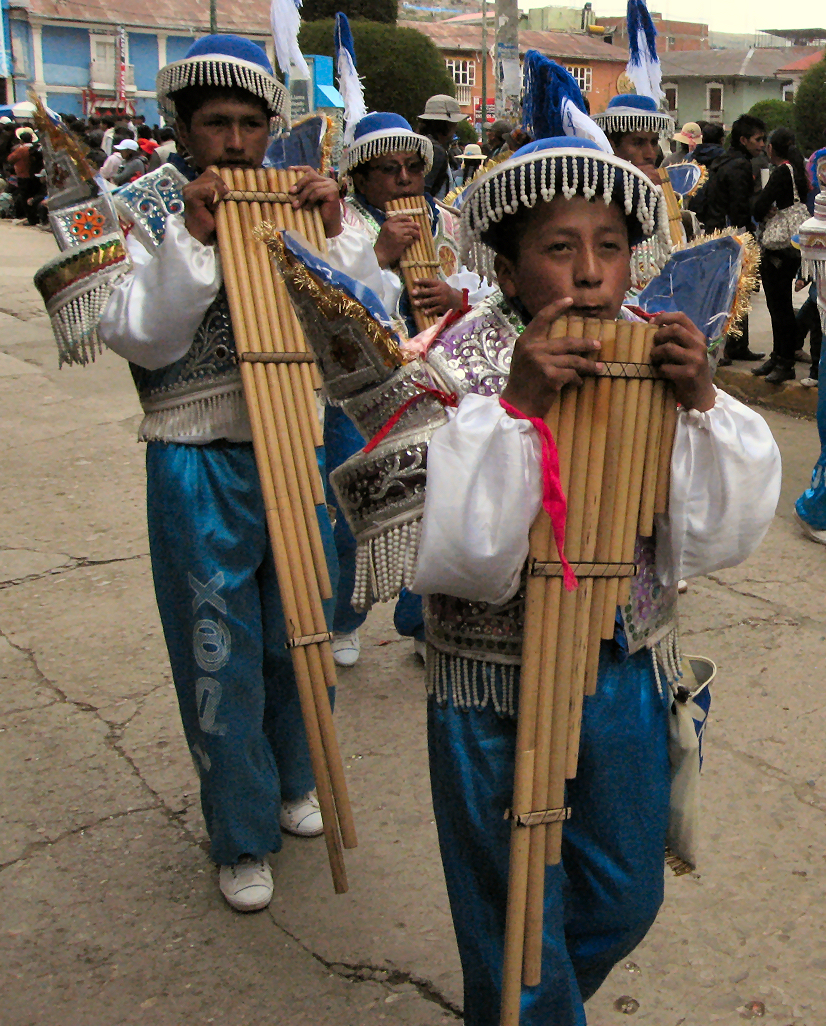 The Festival takes on a new meaning in Puno, where the Virgin of Candelaria is the patron saint and the celebration goes on for two weeks! Dancing and music go on every day and last late into the night.
Read More »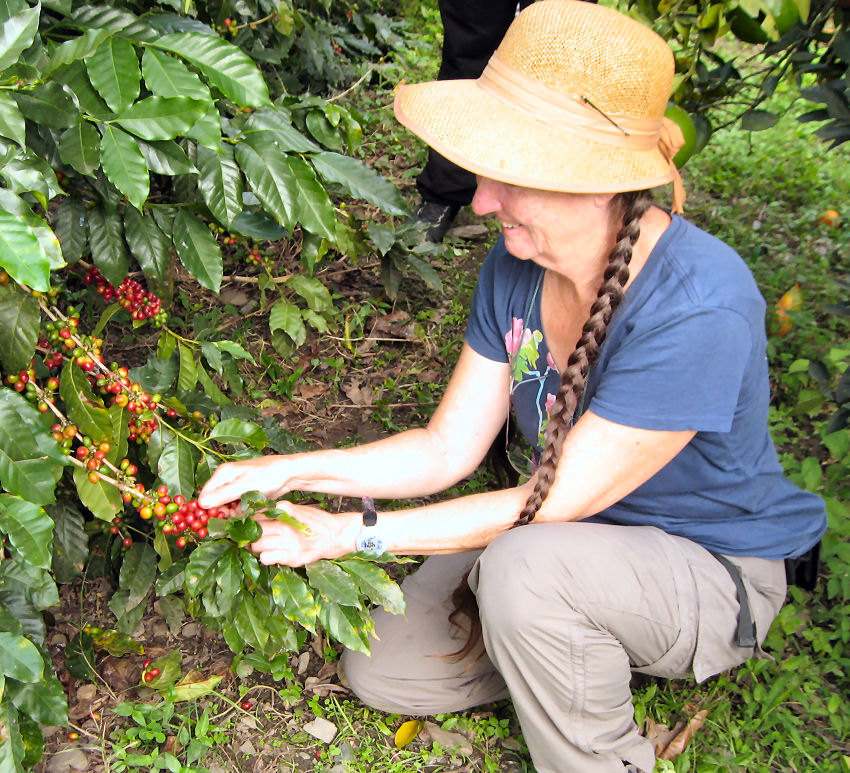 The coffee here is shade-grown—a growing method which encourages the farmers to nurture the forest as a whole.
Read More »