The Fiesta de la Candelaria in Arequipa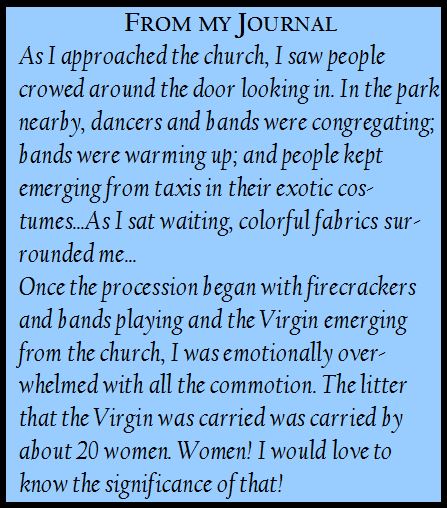 The Fiesta de la Candelaria is a festival in honor of the Virgin of Candelaria, patron saint of the city of Puno, Peru, held in the first fortnight of February each year. I am planning to attend the last part of the festival in Puno next week, but I got a little preview yesterday of Candelaria in Arequipa. February 2 is the first day of the fiesta and, my host, Adela told me in the morning that there would be a procession from the church of Santa Marta to the Plaza de Armas.
So I dressed and hot-footed it to the church and waited around with the performers for the mass to end when the Virgin would emerge from the church. There was a group of women right next to me and one of them handed me her beautiful shawl and hat to put on. We laughed as I modeled for the camera.
Finally the Virgin appeared, carried on a litter by about twenty women. She was accompanied by firecrackers, many bands, and the most colorfully costumed dancers you have ever seen. The procession lasted about an hour and was so upbeat and, well, festive, that I could not stop grinning.
I have edited some of the other images and video to give you a glimpse of the festival:
Other Blog Posts You May Find Interesting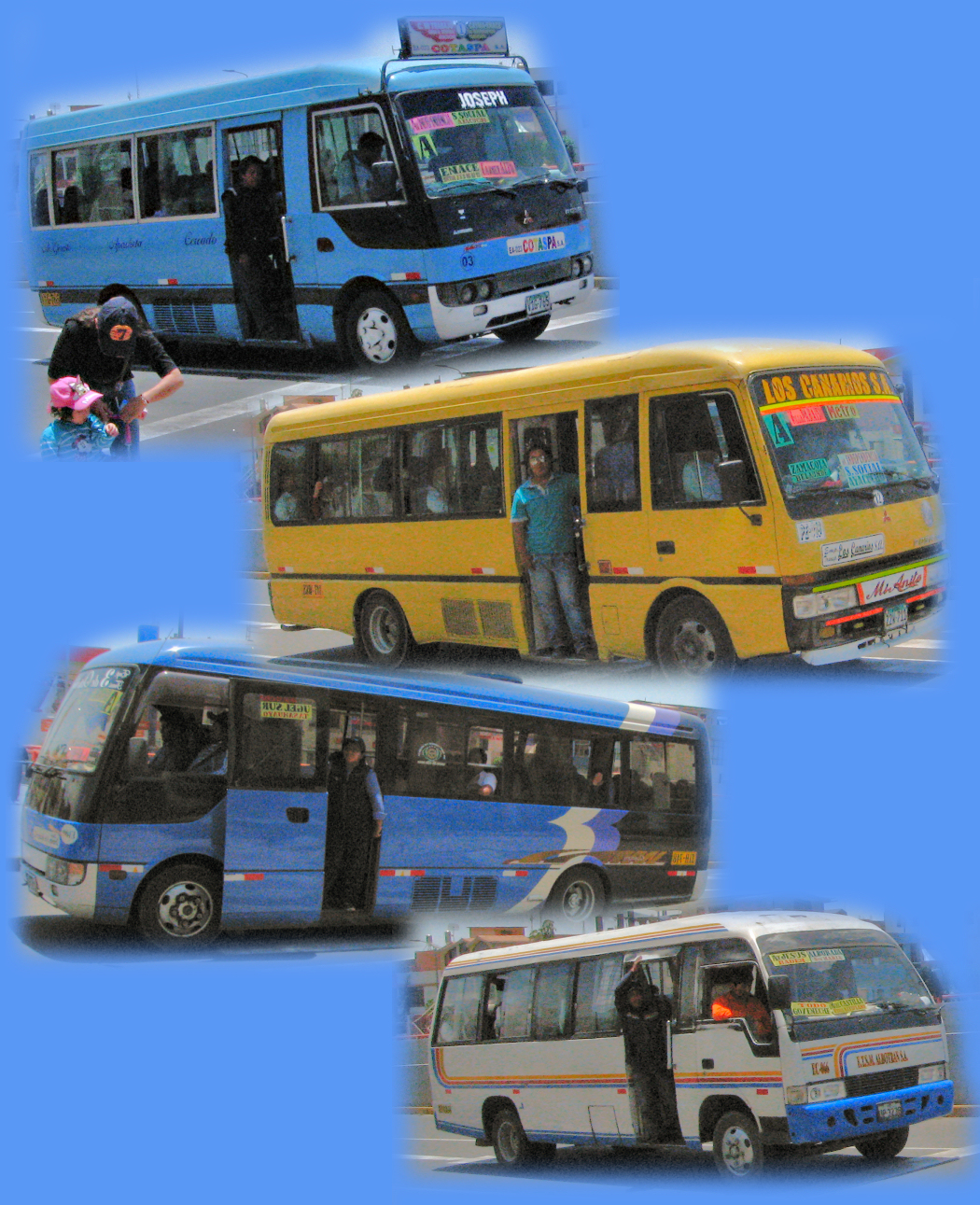 This blog entry is especially for all those people who have commented to me about how brave I am for travelling on my own. Occasionally I have these experiences that put me in my place where so-called "courage" is concerned. And what is courage, after all?
Read More »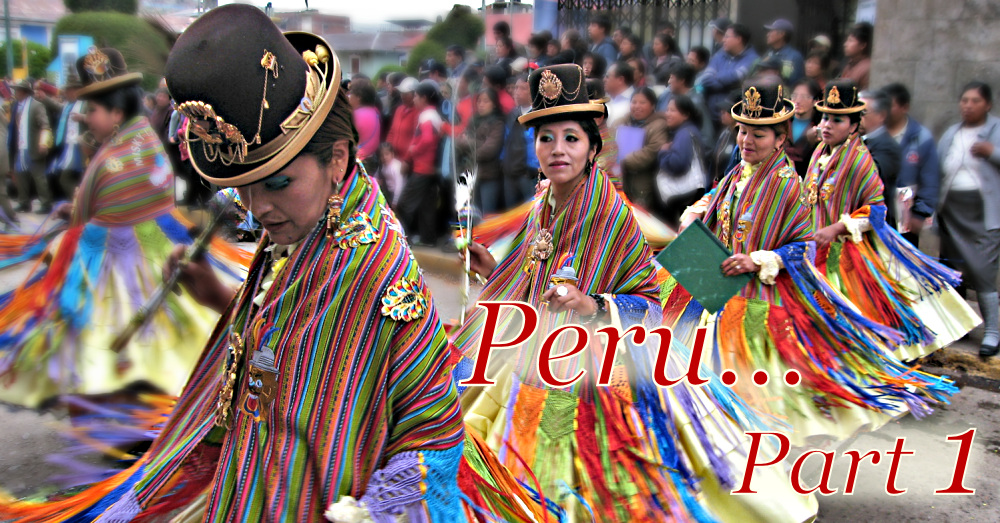 This post accompanies my LIVE YouTube broadcast on 28 March 2021 about my explorations of Arequipa and the Lake Titicaca area of Peru.
Read More »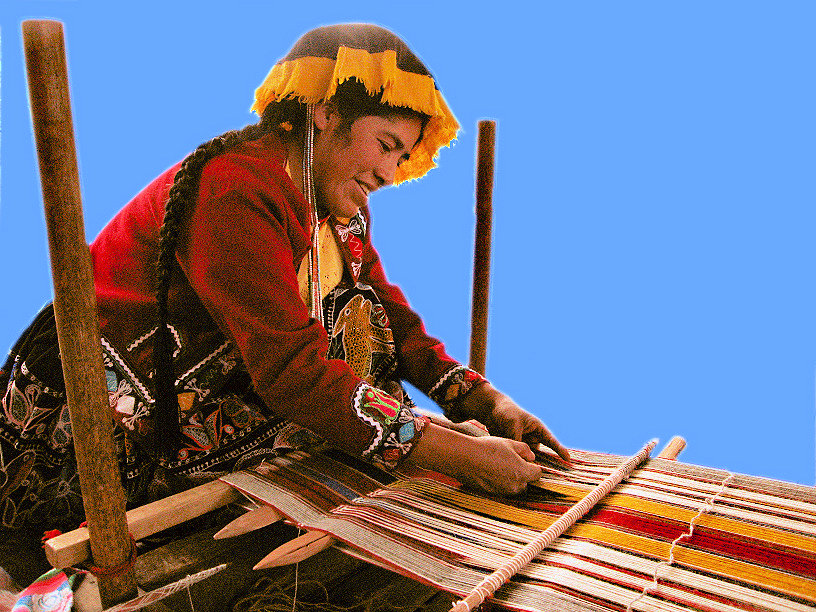 Each month Michell employs two women from fair-trade organizations in the Cusco area to demonstrate their craft for museum visitors. I sat down beside this beautiful woman and watched her work for a little over an hour.
Read More »