I Got Naked for my Birthday in Istanbul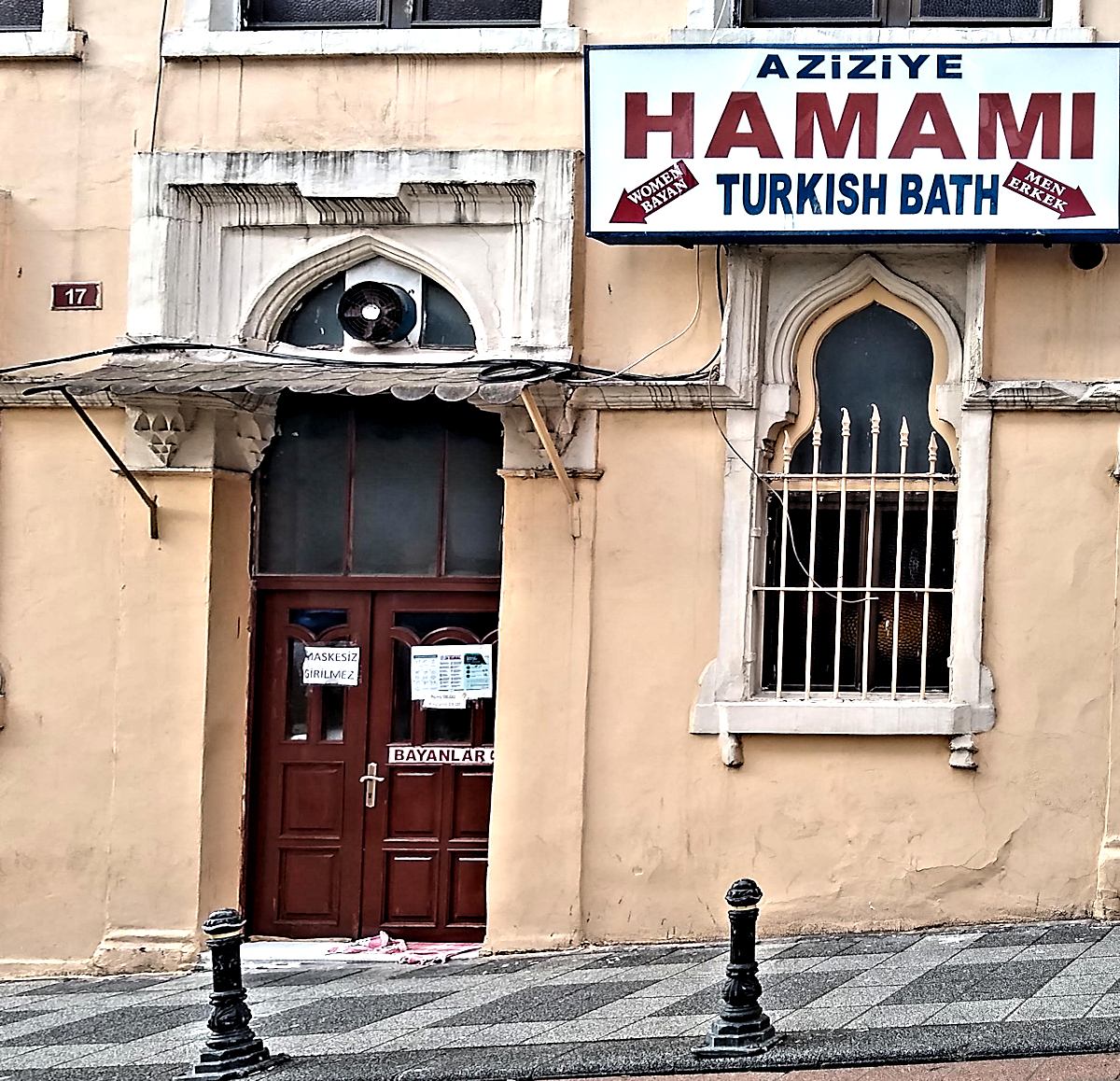 A Change in Plans
My original plans had me on a train traveling from Istanbul to Eskisehir on my birthday. Not very exciting, even though you know how much I love trains. As it turned out, I waited too long to get my train ticket and the train was full. (The YHT high speed trains get filled up quickly.) This does not surprise me. Trains in Turkey are very cheap. The 300-kilometer (186-mile) trip from Istanbul to Eskisehir cost only $5.35 USD; AND, I got my ticket for half-price because I am over 65. Busses are much more expensive, but they go more places than trains do.
So, instead of a traveling day, I had a brand-new experience. Turkish Baths, or Hammams as they are called here, are still used by locals. Now, there are those "Turkish Baths" (rarely labeled as "Hammam" that are in business to lure tourists. But they are pretty much just spas and cost almost as much as any spa back home. When I researched "hammam" on Google, all I saw were these tourist spas. They are nice because the staff is more likely to speak English and other languages, so they can guide you through the process. They usually also offer more services than the local hammam, like massages, pedicures, etc.
An Authentic Experience
But I wanted to visit a real hammam like the locals. I had a good idea that they would be significantly different and probably a lot less expensive.
So, I asked my host at my hostel if he knew a local woman who spoke some English who might accompany me to a neighborhood hammam and familiarize me with the process. In return, I would pay her admission. After a day of thinking about it, he introduced me to Eliff. She visits the hammam about once a month to get a more cleansing bath and to relax. She said she was about due for visit anyway, so we set a date and time that just happened to fall on my birthday.
This technique of asking for local help once you are in a place seems to work well. I will be experimenting more with this as I travel. It does mean that you have to travel a bit more slowly—staying in one place at least for a few days so you can ask questions/do research on the spot and make plans. But it pays off in opportunities to have more authentic experiences.
Scrub-a-dub!
Eliff walked with me to Aziziye Hamami—just a few blocks from my hostel. We were taken to a small room where we undressed and wrapped ourselves in Turkish towels. We could leave our clothes, etc. in the changing room—no one else would use that cubicle. A small locker was provided for valuables, like our cell phones, money, etc.
Eliff led me to the bath chamber where hot water was run into large basins. We could temper the water with a cold tap if we wanted to. But you want to use it as hot as you can stand. There were plastic bowls to dip out the water and pour it over us until we were steamy. The marble seats and floors were heated to warm us even more.
Once our skin was softened, we went into the main chamber where a large stone plinth was in the middle of the floor. Women attendants came over to scrub our bodies to remove dead skin. Some people report that this is uncomfortable, but I found it relaxing. Then we rinsed ourselves and returned to the stone where we were soaped all over to further remove dead skin and poisons from our system. When you get up from this procedure, you must be very careful—everything is slippery. The attendant helps to make sure you don't fall.
We could stay in the bathing area as long as we wanted to, lazing on the warm stone. Once we were satiated, we returned to the dressing cubicle to dress, or we could just relax in the reception room wrapped in our Turkish towels.
Talking with Zeynep
I don't know what men do on their side of the hammam, but it is common for women friends to gather to visit, gossip and relax together here. After we dressed, I talked with Zeynep, the proprietor of Azizye. She and her uncle run the hammam and it has been in her family for 35 years. There has been a hammam in this location continuously for 170 years—until Covid reared its ugly head. They had to close four times in the last two years. But it looks like they are open for good now.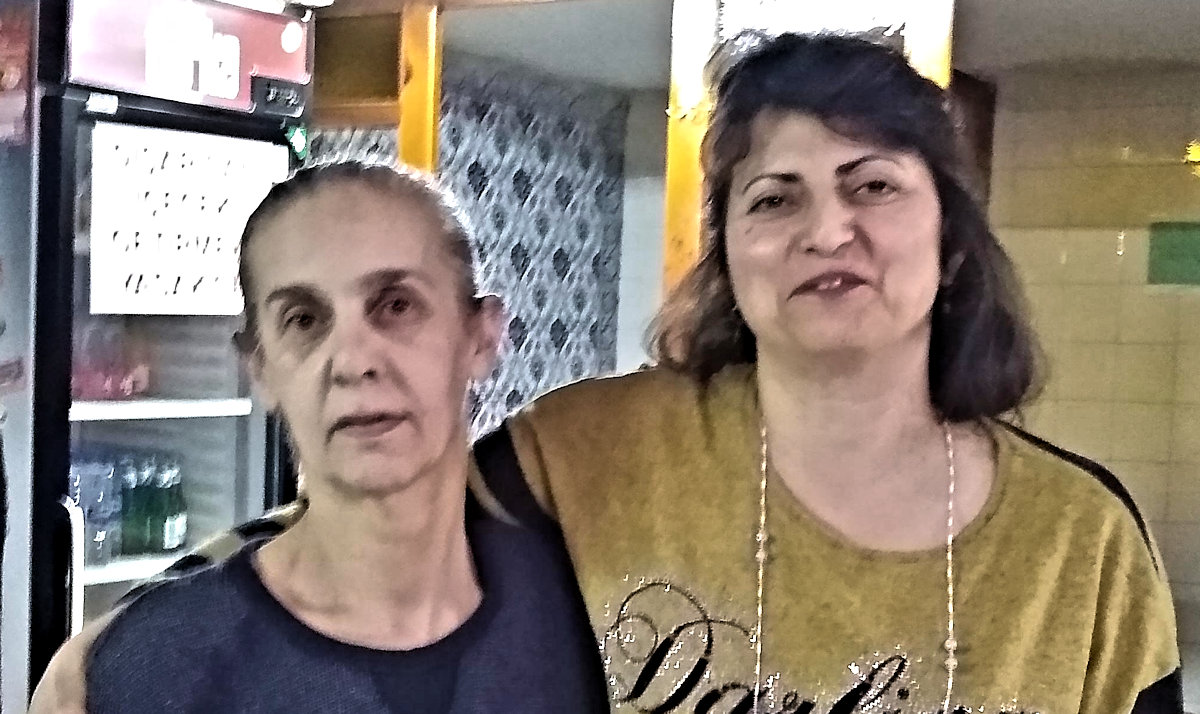 I knew the cost for visiting one of these local hammam would be a lot less expensive than the fancy tourist establishments. But I was completely flabbergasted when the charges, including the scrub, came to a whopping 240 Turkish lira, including a tip for the attendants. That is about $16.50 for both of us!
I think I am going back!
One Incredible Result
Of course, just visiting a Hammam is relaxing and it makes you feel very special and pampered. But I was surprised the next morning when I realized how well I had slept–totally relaxed and comfortable in my bed all night. 
If you are in Istanbul and want to try an authentic hammam, I recommend Aziziye in the Kadikoy neighborhood. Just search for it on Google maps. Zeynep (on the women's side) can speak English well enough to walk you through the process if you have questions.
Other Blog Posts You May Find Interesting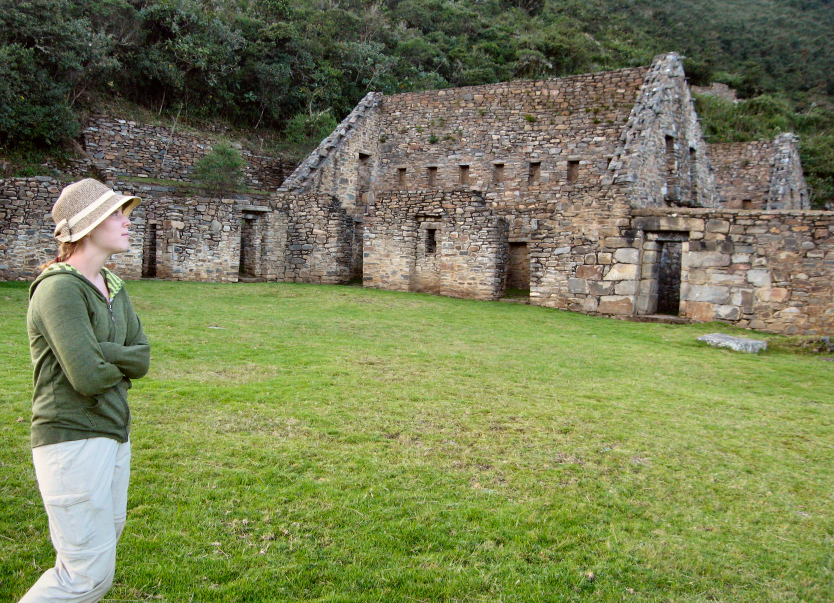 Choquequirao is considered to be a sister-site to Machu Picchu, but few people know about it. Researchers believe the site may be even larger than Machu Picchu. A very difficult 4-day trek in and out is required to visit these remote ruins.
Read More »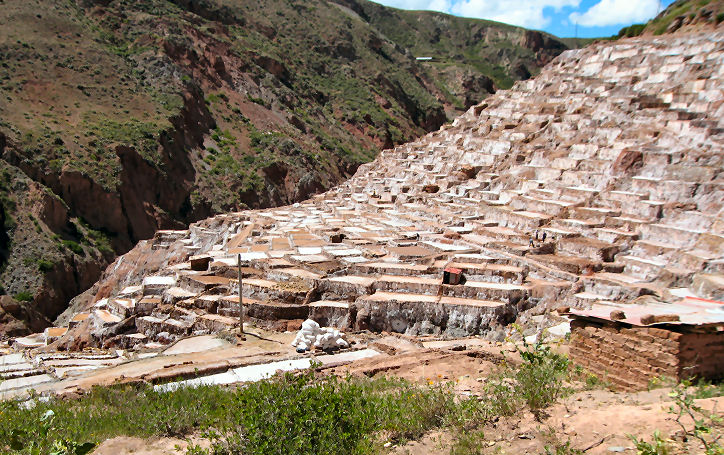 I was fascinated with this ancient site where salt has been harvested for over 500 years and maybe even for a millennia. So, on Thursday I decided to again hike up to the salt farms—a beautiful and tough climb from the Sacred Valley.
Read More »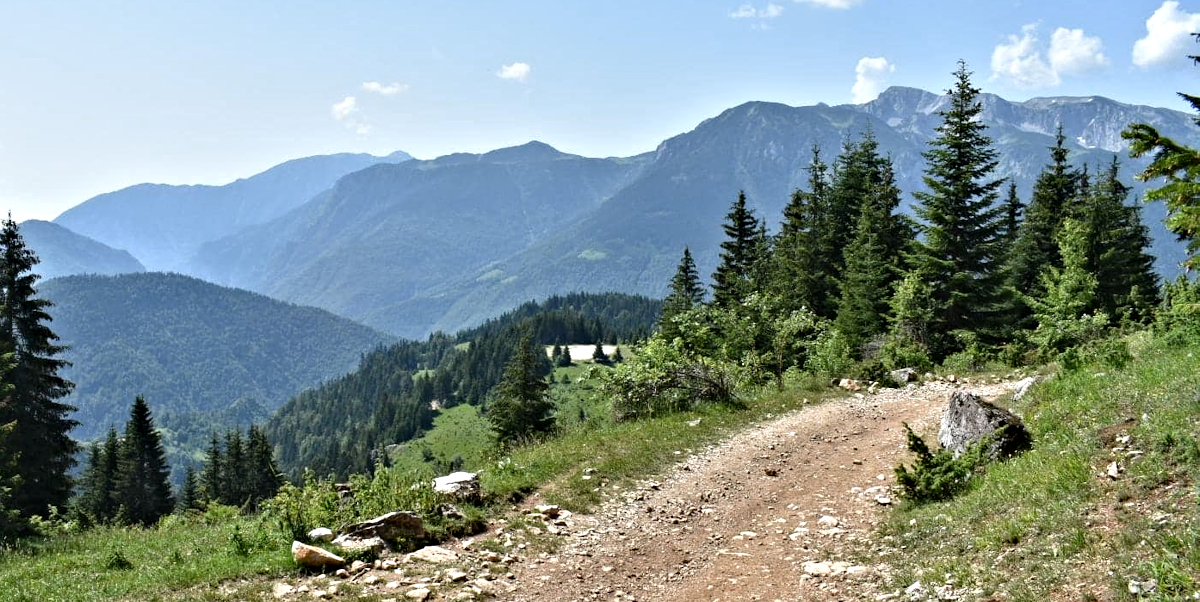 Becca and I were getting hiking weary. The steep daily ups and downs were taking their toll on our knees and feet.
Read More »