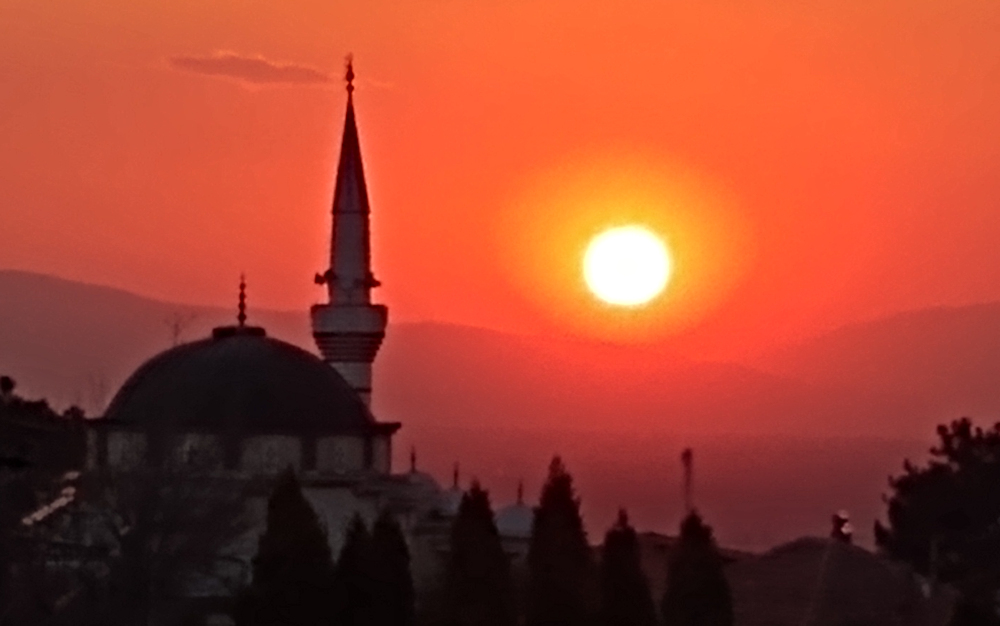 One evening while I was staying in Pamukkale, Turkey, I took a few photos of this sunset behind the local mosque. I loved the setting and the colors. But I was not very impressed with the quality of the photo from my phone.
A few nights later I was focused on making another stab at that image. I grabbed my tripod (that I carry around with me and rarely use) and my camera instead of my phone and made my way to the same spot about 25 minutes before sunset. It was only a few blocks away from my guesthouse.
I was walking by a home where 3 couples were eating outside. I had just passed when I heard calls in Turkish. I figured out pretty quickly that they were trying to get my attention. They waved me back and indicated the gate. How do I refuse? I figured I would visit a bit, smile a lot, etc. and then continue on in my quest for that photo.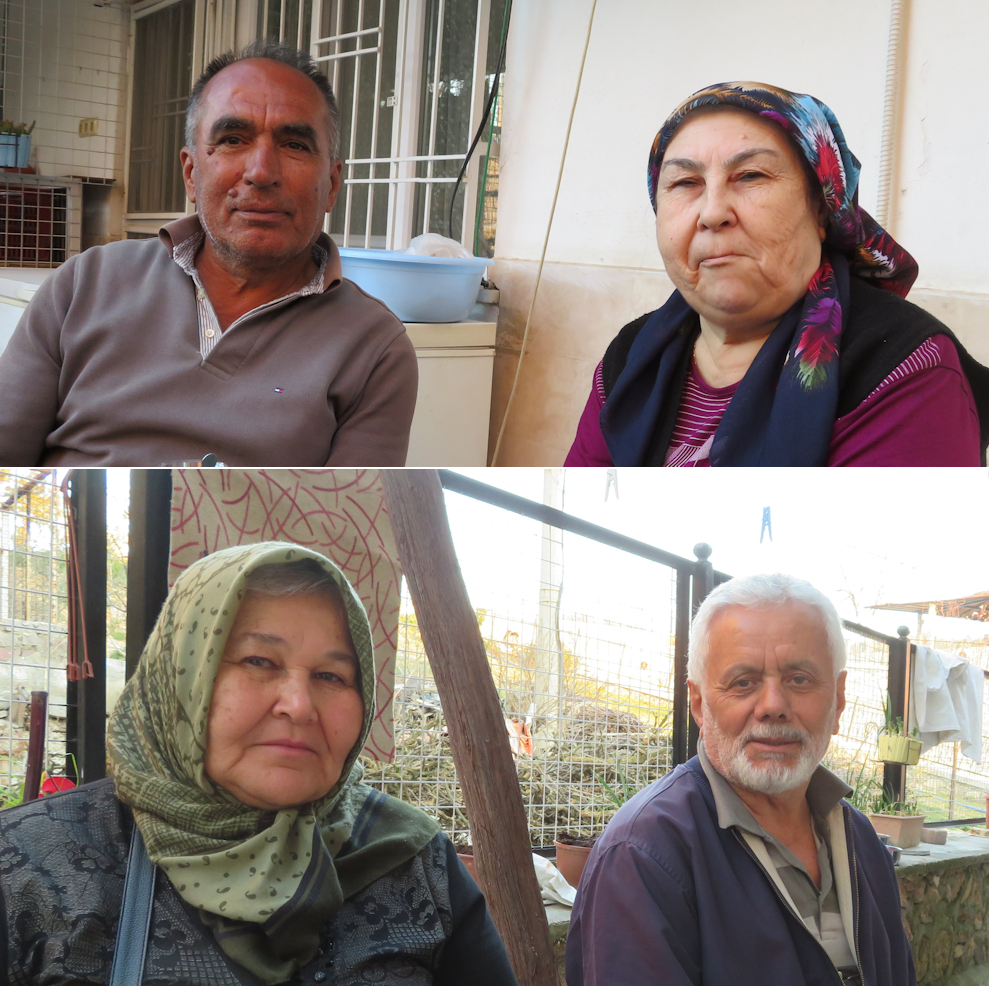 They invited me to sit. I gestured with my tripod and indications that the sun was setting and hoped they understood that I wanted to get a photo of the sunset. Nope. They had a communal dish of what looked like some kind of fruit. I was invited to stab one with a proffered fork and eat it. It was a kind of fried dough ball with honey. Surprised,  I smiled and nodded my appreciation.
A cup of ҫay (tea) was put in front of me. At this point I realized several things:
 this was one of those authentic and sincere offers of true hospitality foreigners sometimes receive—especially in this part of the world
we would not understand a word of each other's languages
it would be rude beyond belief to leave; AND…
I was not going to get that picture.
There was not even a choice to be made….I stayed.
The group had already finished the rest of their meal, but it was inevitable that I would also have to eat more. Out came a plate of borek with spinach filling that the women had made earlier and a bowl of homemade yogurt (of which I ate every bit!). They were not satisfied when I could not eat all the borek. The hostess bagged up the rest for me to take for later.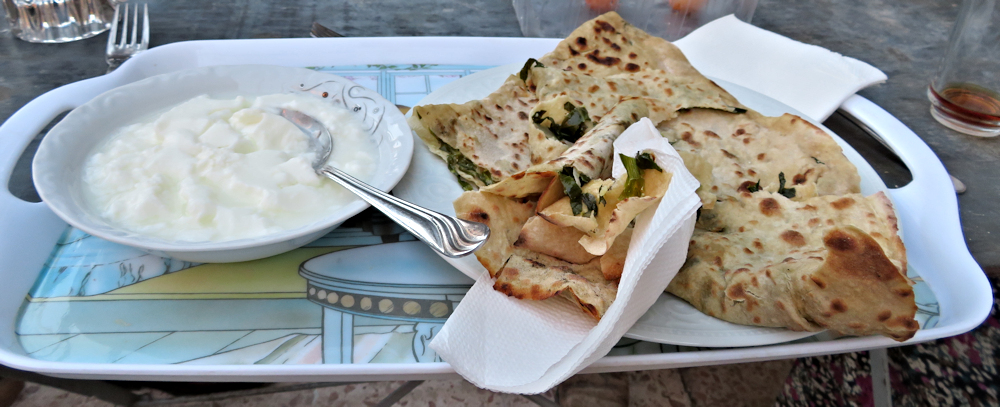 Then she showed me the two huge stacks of flakey flatbreads that they had made that day. I was flabbergasted. And she insisted that I take one of those as well!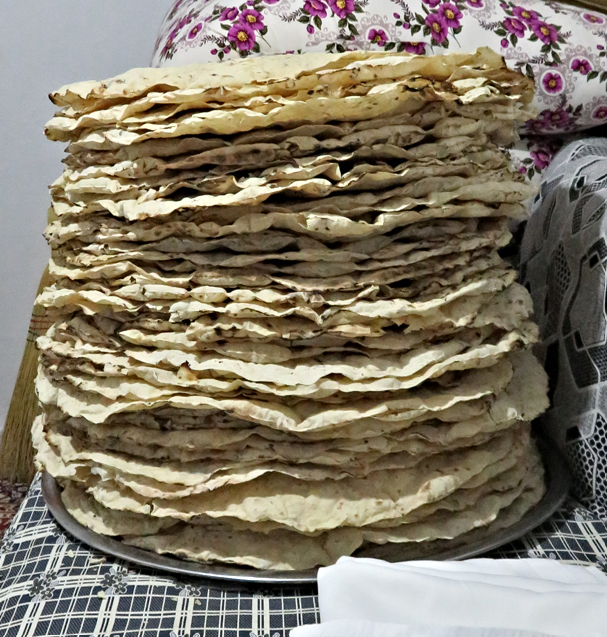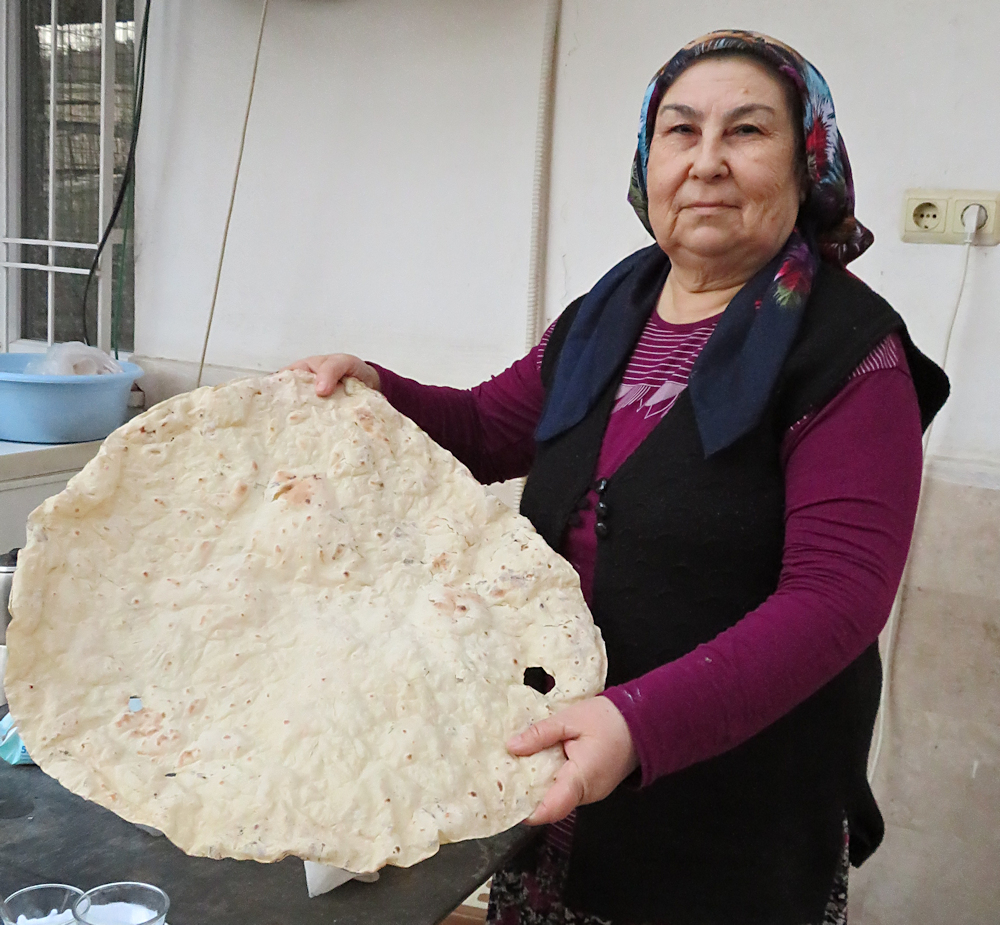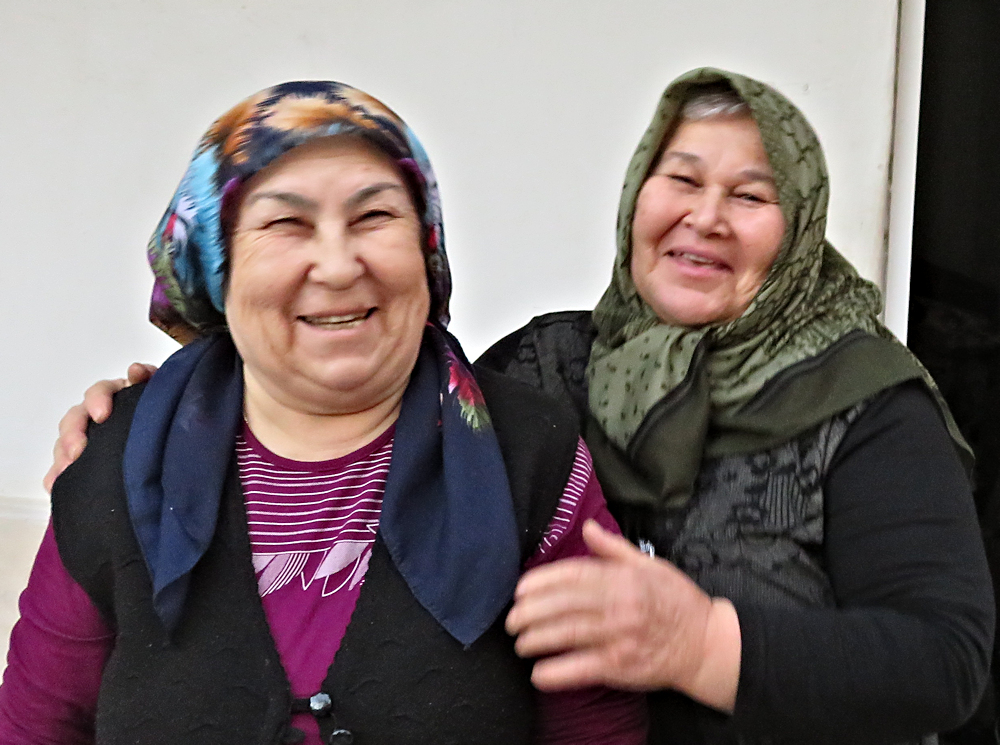 I did not get a photo of the sunset and the mosque, but I think you will agree that these images were much more beautiful.
There will be many more sunsets, but this…this was special.
Other Blog Posts You May Find Interesting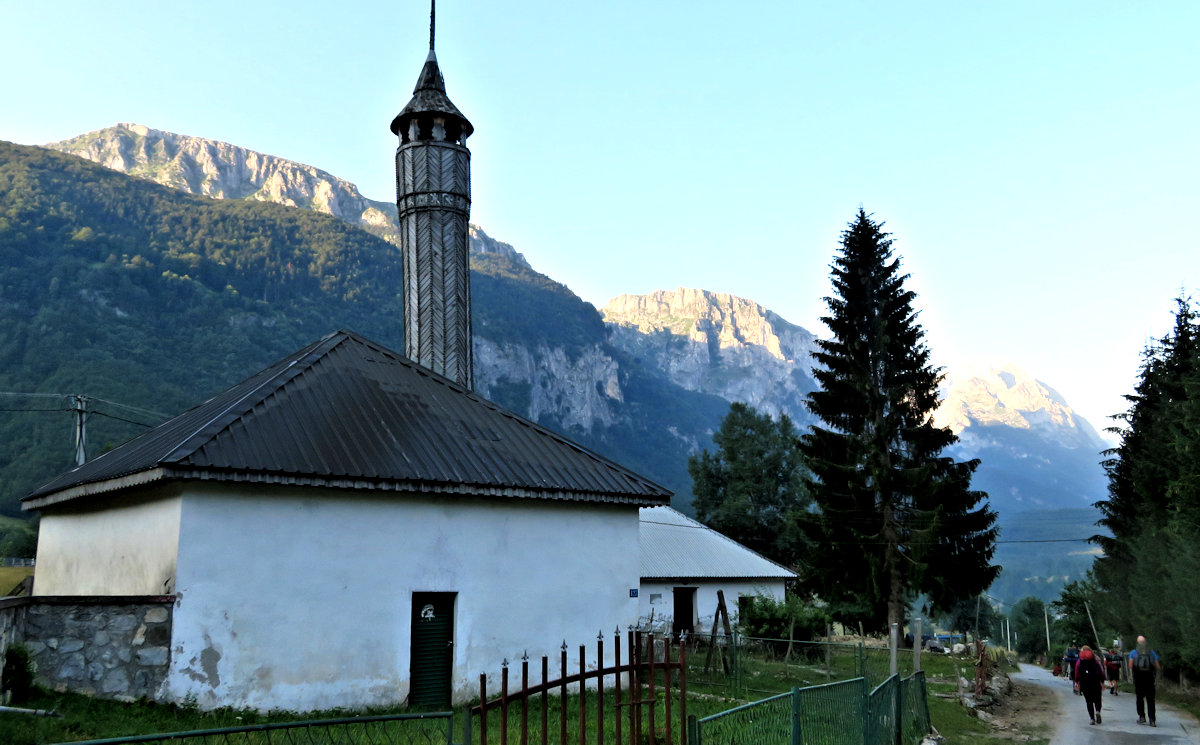 I had not been looking forward to this last challenge of the trek. And it lived up to its reputation, with myriad switchbacks and trails that were so narrow that faster hikers could not easily pass me.
Read More »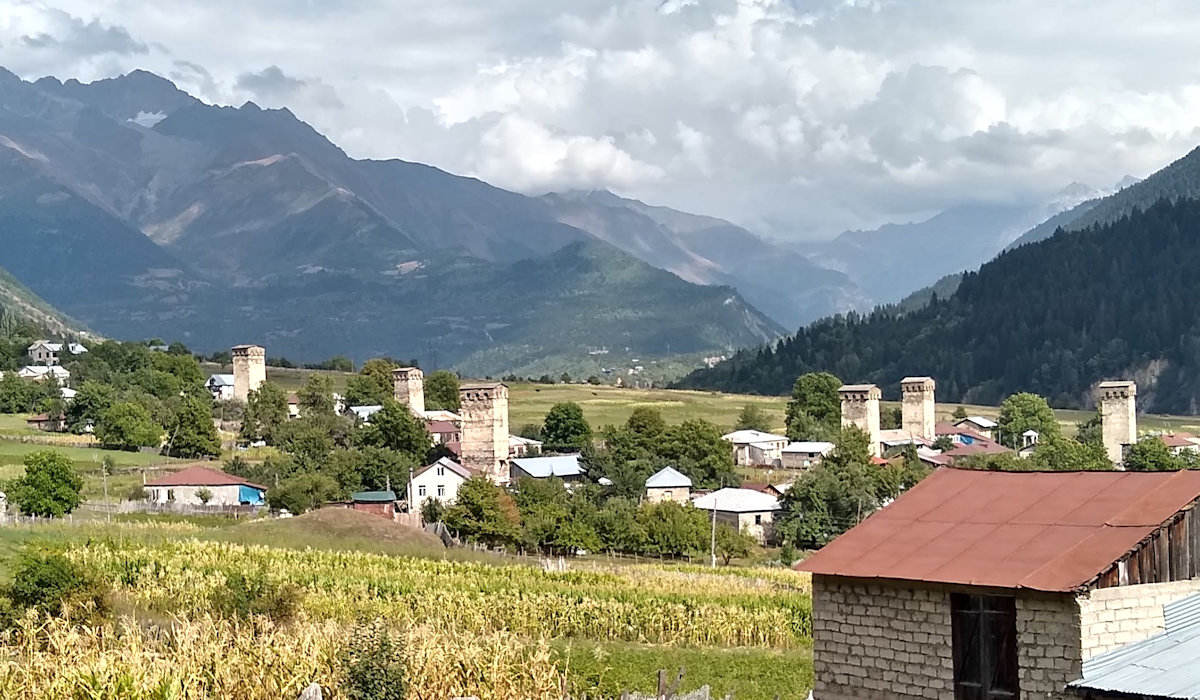 Because of the steep valley walls, it was difficult to build one fortress to encompass each village, so individual defense towers (called "koshki" by locals) were built within villages.
Read More »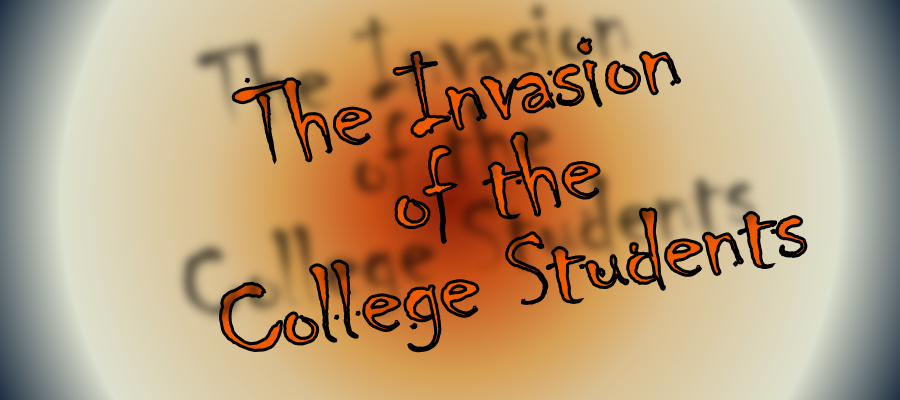 Imagine my surprise when seven (count 'em SEVEN) adorable young college men walked into the room. Imagine THEIR surprise!
Read More »
Inspired? 
Want to learn more about how I travel?