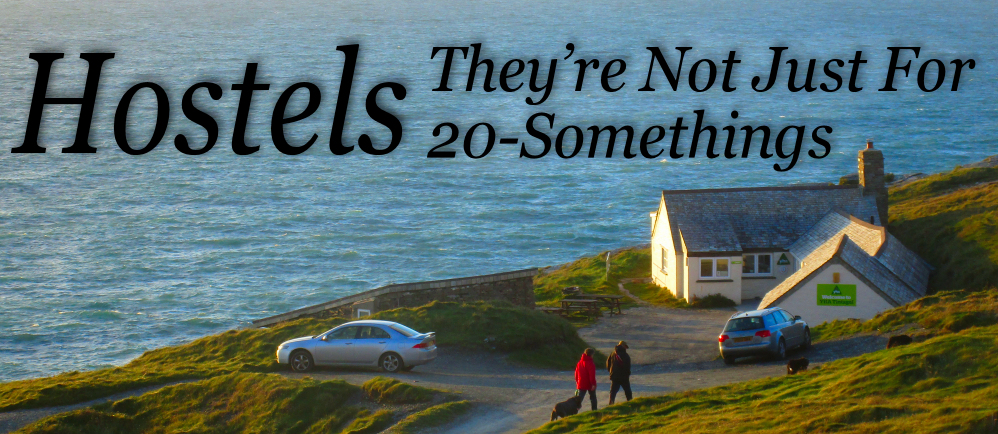 The hostel at Tintagel, Cornwall, England sits on a lonely hillside overlooking the ocean. 
The only way I can afford to travel solo in Europe is to find lodging in hostel dorm rooms. I remember the hostels of the 1970s and I cannot recall anyone over about 30 years old sleeping in them. But now, hostels have moved along with the times and the baby boomers. Many have dropped the word "Youth" from their name. Most have private rooms available for couples and families. Yes, most of their clientele are still young people, but I frequently meet other people over 50—especially in the rural and small-town hostels.
Here is What I Look For

During my two-year odyssey, I slept in 96 different hostels. No wonder I am so comfortable in them. They are all run pretty much the same way. Some much better than others. But I have learned what is important for me when I look for a hostel.
A kitchen—preferably with a microwave, stove, teapot. A toaster is nice.
Nice open common area and dining room—for a good place to work.
Good wifi
Good showers with hot water (it is nice if it is not "on-and-off" hot water!)
Preferably separate male and female bathrooms.
Plenty of space between the beds in the dorm rooms and enough headroom between the bottom and top bunks so that you can sit easily.
Near a decently-stocked food market (not convenience store)
They let me reserve a bottom bunk in advance
Convenient electrical outlets near the beds
Nice staff
Clean
Fairly quiet between 10 pm and 8 am
Not a "party" hostel
Affordable—anything over 20 euros for a dorm bed in Europe is too much (2018 prices)
Choosing the Best Hostels

By looking for hostels in the Hosteling International network, you are assured that certain standards are met—like cleanliness, accessibility, gender-segregated dorms, and enforced rules like quiet hours, etc. A small fee gains membership in the network and you usually receive a discount off non-member prices. Many countries have their own non-profit hosteling organization that are part of the Hosteling International network.
Some examples include Hosteling Scotland.org.uk, Lebanese Youth Hostels Federation,  and Japan Youth Hostels.
You can find "independent" hostels (those outside the Hosteling International network) on Booking.com and HostelWorld.com. Independent hostels may also be clean, quiet, comfortable, and safe, but when reserving one, you should read about the facilities, the rules, and reviews a little more carefully.  
I read the reviews and descriptions in the listings carefully and look through the photographs to be sure most of the preferences I listed above met. I check out where it is on a map…Is it near places I will be visiting? How far to the the bus/train station? Is it easy to get there when I arrive?
If I will only reside a night or two, I am not so picky about the facilities, but the longer I plan to stay, the more careful I am to make sure it is a good fit for my requirements. I balance cost with comfort and have sometimes ended up in some very special places.
As you develop your own list, you will get better and better at choosing hostels that are comfortable for you.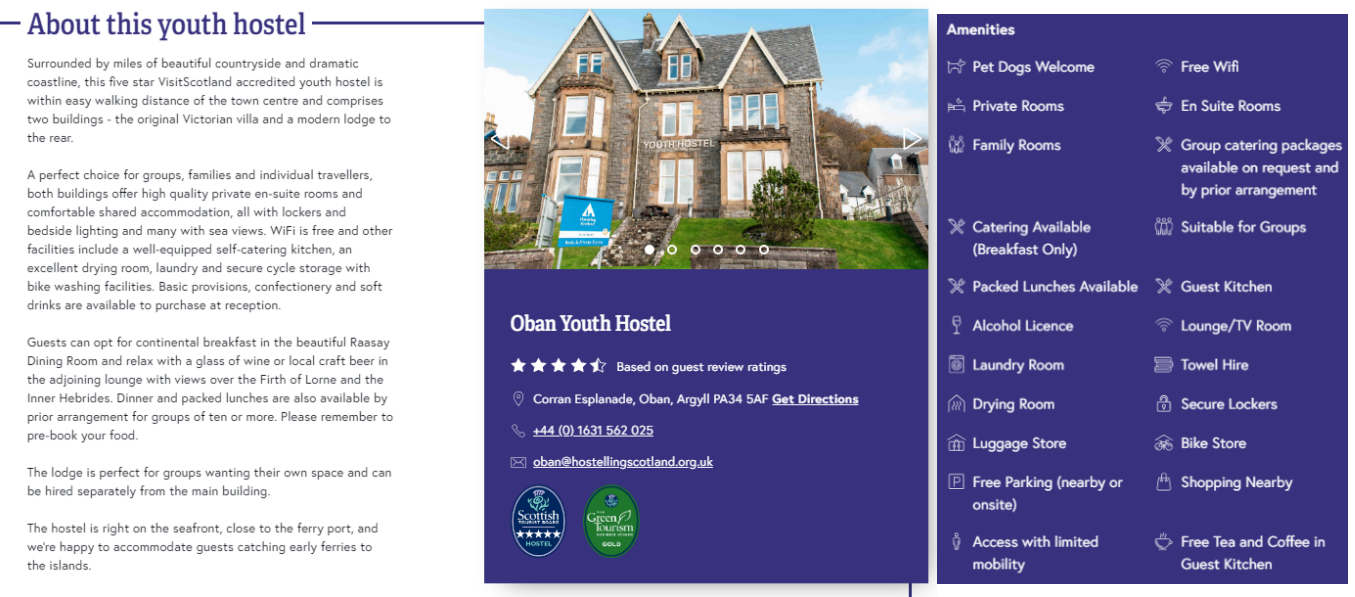 Sample description and amenities list for the Oban Hostel in Scotland. I read these carefully to get an idea of what to expect when I arrive. 
Making Inquiries

Once I make my booking,  there are a few things I might request or inquire about via a private email or message.
Since I prefer a bottom bunk bed, I often ask that one be reserved for me. That way, even if the hostel is almost full or I am arriving late, I won't have to climb a ladder to get into bed. Some people prefer the top bunk. Almost every time I have requested a lower bunk in advance, I have gotten one.
If directions to the hostel are not listed in the description or any confirmation email, I sometimes ask what the best route or method to get to the hostel is. If I am arriving alone and late at night, I might inquire about the safest conveyance.
If it looks like I will have to take a taxi from the train station or airport, I ask my host what I should expect the fare to be. That way I will know if the fare I am paying is reasonable or if I am being charged "tourist" prices.
The Pros of Hostel Travel

You will save money by sharing a room with other travelers. This is especially true if you are traveling solo. It is not unusual for a dormitory bed to cost 1/4 the amount of a private room.  However, when traveling with one or more companions, it is worth checking to see if inexpensive private rooms are available. Sometimes a private room for two in a guest house costs only marginally more than two dormitory beds. 
You won't be lonely. The best part of hostel culture is the opportunity to make new friends. "Where are you from?" or "How are you traveling?" or "Where have you been so far?" are the common types of questions that naturally break the ice in dorm rooms. I got my ego stroked many times when young folks remarked that they hoped they would still be as adventurous in their 60s as I am.
In San Sebastian, I became friends with these three 20-somethings who enticed me to take my first ever shot of vodka with them. They were so delighted to indoctrinate me that they videoed the event for Facebook posterity!
Staying in hostels assures company. From fellow travelers, you will learn about even more places to visit. They will encourage you to visit their country. (That is how I ended up in Sri Lanka for three months!) They will offer you a place to stay. (That is how I ended up as a guest artist at the Roscommon Lamb Festival in Ireland!)
You will find other people to join on temporary excursions. (That is how I ended up hiking the Triund Trek near Dharamshala, India with two young women from Azerbaijan and India!)
Tables in the dining room are usually oriented to encourage people to eat together and visit. One hostel I visited even had a "no mobile devices during breakfast" rule.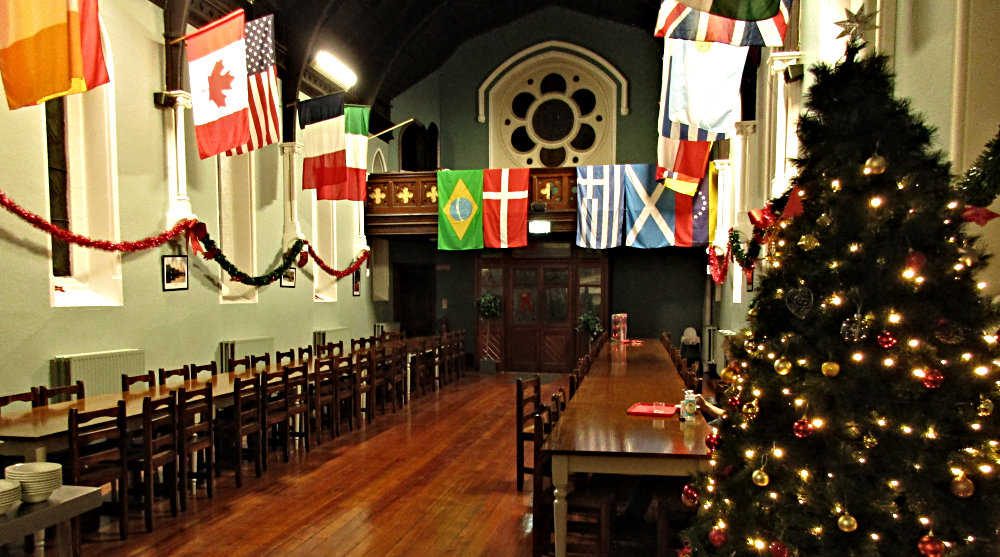 This hostel in Dublin is in an old girls' school. The dining room, decked out for Christmas, reminded me of scenes from Harry Potter.
The hostel staff can be extremely helpful in orienting you to the local environment and activities. They understand that you are traveling on a budget and often offer economical tours of their own. In rural areas, they seem to know all the hiking and biking trails. Some hostels will host barbeques, movie nights or other special events.
Remember, you have no bathroom to clean, no dishes to wash and no housekeeping or home maintenance to worry about. And usually, breakfast and other meals are served.
The Cons of Hostel Life

There are some disadvantages to staying in hostels, so take note:
You have a lack of privacy especially if you are staying in a dorm room. Although I have stayed in a couple of hostels which sported curtains across the front of the beds.
TIP
I usually travel with a shawl and my own towel. If you sleep in a lower bunk, you can usually tuck the fabric somewhere in the bed above you to create a curtain to provide privacy and block the light.
Most hostels offer gender-specific dorms, but some do not. You can check on that when you make your reservation. If you walk in without reservations, you may only have a mixed dorm to choose from.
Bathrooms are shared and sometimes they are down the hall. In a few hostels, both men and women share the bathrooms.
Almost all dorm rooms have bunk beds.
People snore (and make other noises during the night). If this is unacceptable, bring earplugs. As a woman, I try to reserve a room in a female-only dorm, mainly because there tends to be fewer people who snore. (Sorry, guys!)
If there is no curfew in the hostel, noise at night can be a problem. Check reviews in advance to see if anyone warns about this. It can especially be a problem in city hostels or hostels that have a reputation for being a "party hostel."
Some hostels require that you vacate the dorms and other areas during the day so the staff can clean. Most of the time, I was able to just move to a common area if I was not planning to go out for the day. But you should always ask if this is okay—the staff appreciates that. If the kitchen has "closed for cleaning" hours posted, abide by them.
Sometimes you have to make your own bed and strip it when you check out. This is common in low-cost hostels.
A bath towel is not always included. I always carry my own towel. If they are not included, you can usually rent one for about $2.00 or so.
During school holidays or weekends there may be school or youth groups in the hostels, creating a little more noise than usual. The times that I have encountered these, the chaperones have done a reasonably good job of keeping the children quiet. They are assigned their own sleeping quarters, so you don't have to worry that you will be sleeping with a "slumber party" crowd.
You do need to watch your belongings a little more carefully than if you are in a private room. But lockers are provided. Bring your own lock, or you can rent one from the front desk.
Hostel Etiquette

Read and follow posted rules. There is a reason for them.
Even if quiet hours are not posted, use your common sense and be as quiet as possible between 10:00 pm and 8:00 am.
Clean up after yourself. Keep your belongings as close to your bed as possible. Use the lockers provided.
Don't block access to an upper bunk.
If you have an early check-out try to pack as much as possible the night before, so you don't awaken your roommates rustling with plastic bags in your pack and talking with traveling companions.
Use earphones for listening to music or watching videos. (Sounds like common courtesy. I thought so too!)
Please…put your smelly shoes outside the dorm room. Some hostels have special drying areas for wet clothing. Some hostels require that you leave your walking boots or street shoes in the foyer.
When preparing food in the kitchen, wash up and wipe counters before you eat so that those following you will have clean utensils and space to work.
There are usually cubbies for storing your food in the kitchen. Do not "borrow" food from other people's cubbies. (Again—sounds like common courtesy, doesn't it?)
Want to learn the
nitty gritty details of 
how I plan my next trip
and create my own
itinerary?
My Favorite Hostels
Here are some of the most interesting hostels I stayed in during my two-year odyssey: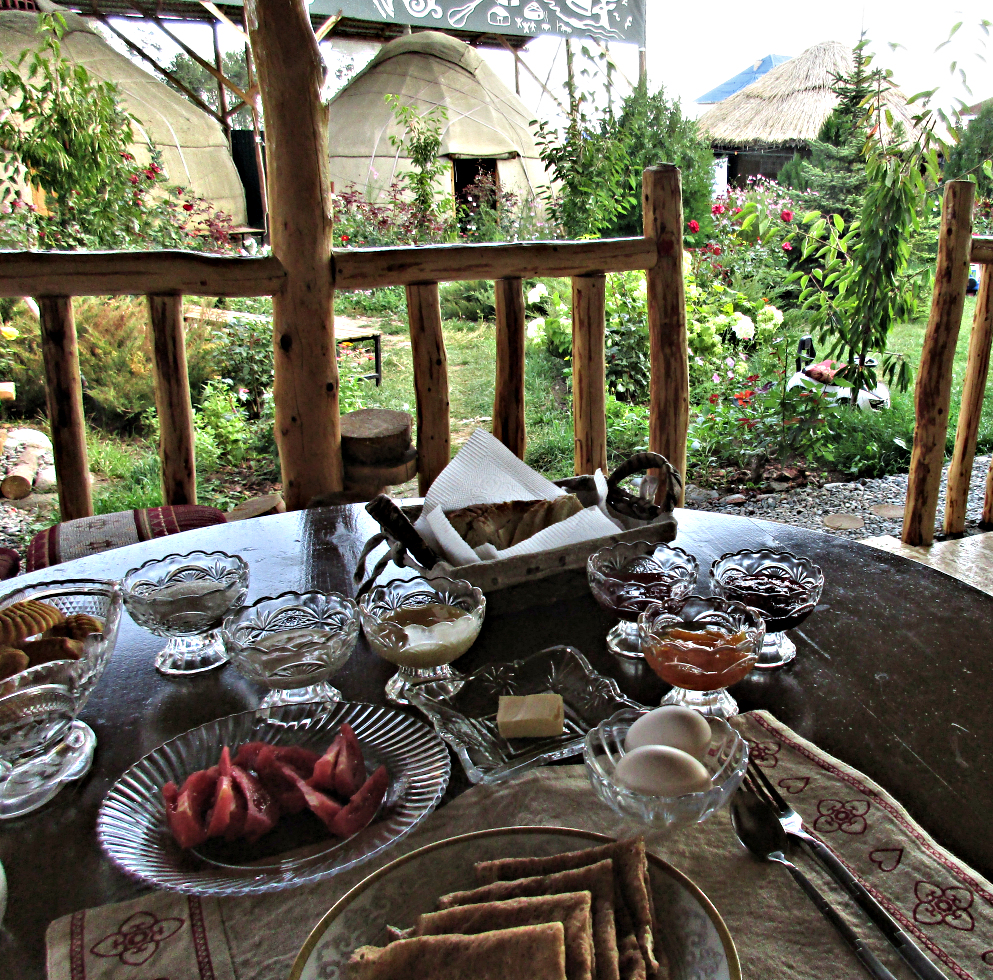 Happy Nomads Yurt Camp in Kyrgyzstan was a paradise of flowers. The cosy felt yurts muffled all sound and ensured a good night's rest. The included breakfasts were among the best I ate on my trip.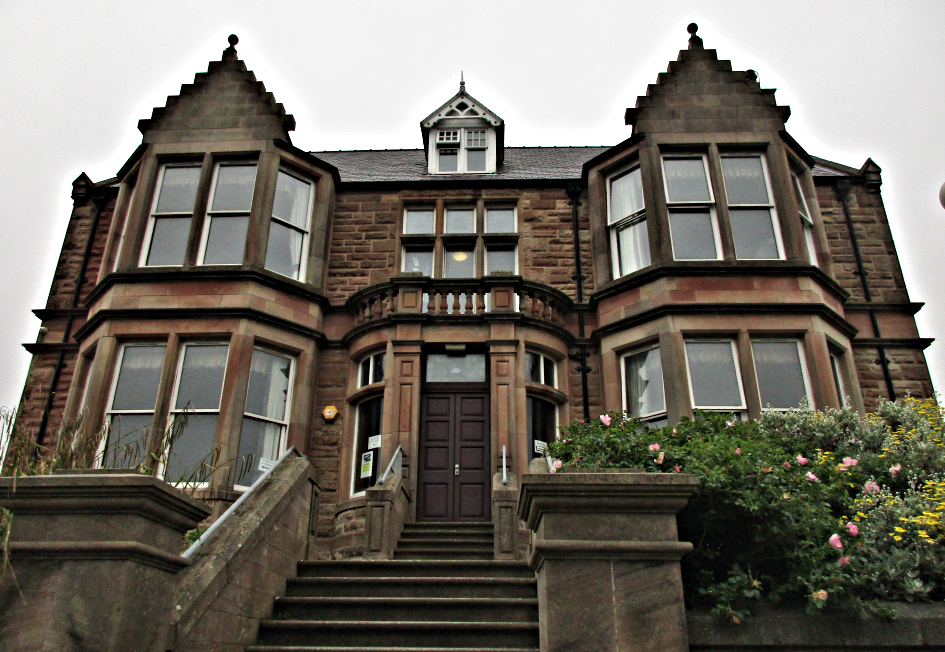 Islesburgh Hostel in the Shetland Islands was situated in an old mansion. The brilliant dining room was so welcoming, I did not want to leave. Indeed, I stayed there for eleven days!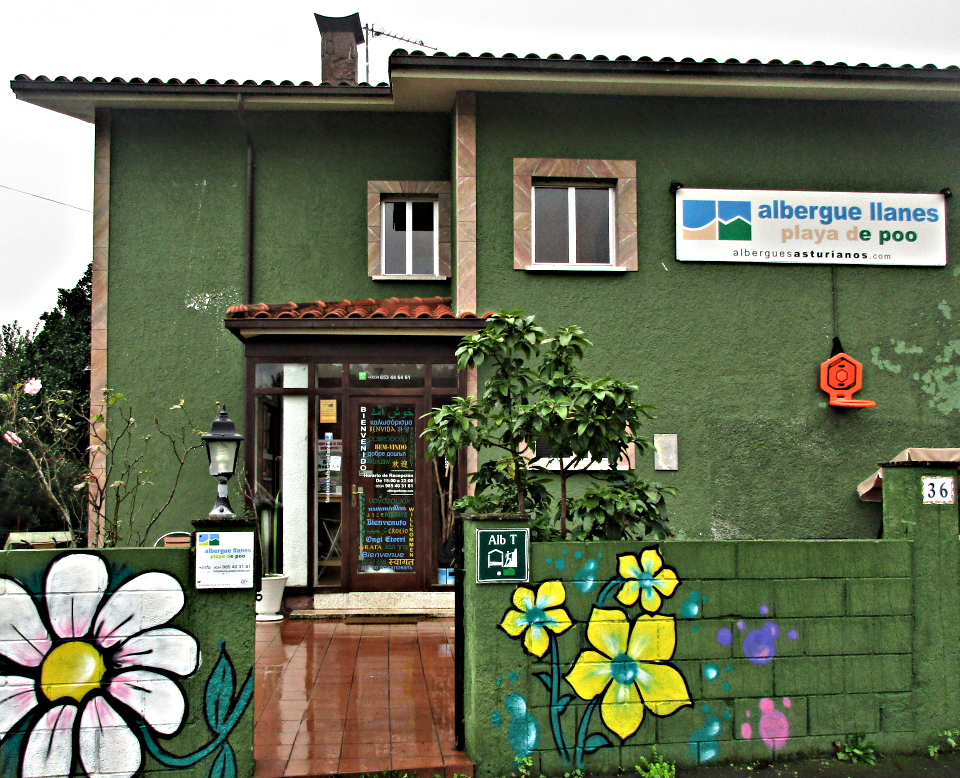 While walking the Camino de Santiago, I was welcomed at Albergue Playa de Poo with a cup of tea in their outdoor dining room. Breakfast included fresh eggs from their chickens. Nearby was an unusual estuary beach.
In the Black Sheep Hostel in Killarney, Ireland, our room had a bath en suite; sturdy privacy curtains fronted each bed; large lockable drawers were conveniently located under the bunk; each guest had their own electrical outlets, shelf, and reading light; and there was plenty of headroom between bunks.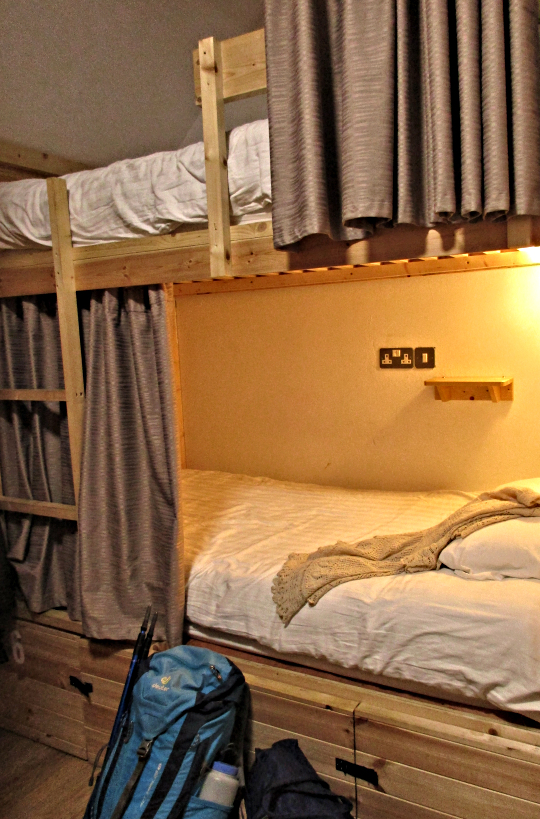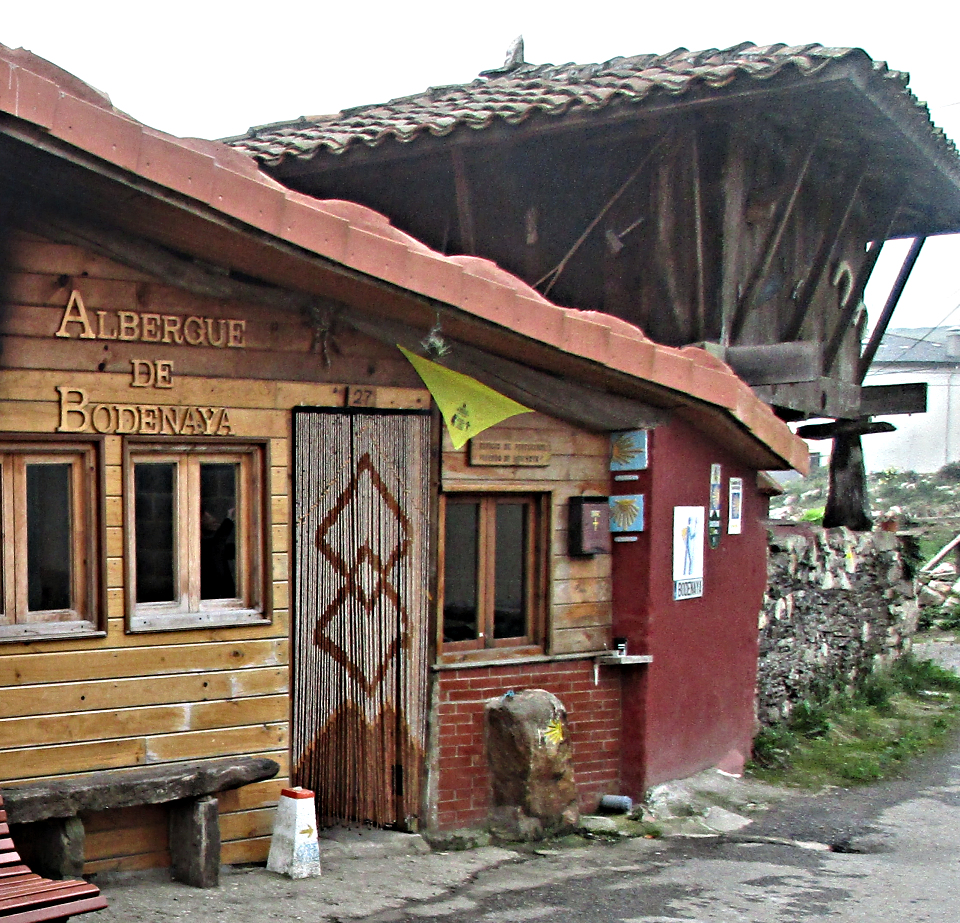 Albergue Bodenaya was probably my favorite of all the albergues I experienced while walking the Camino de Santiago in Spain. David provided a serene environment and served up an amazing dinner and breakfast AND he washed our sweaty clothes for us while we slept. The cost? "Donativo" (a donation)
Other Blog Posts You May Find Interesting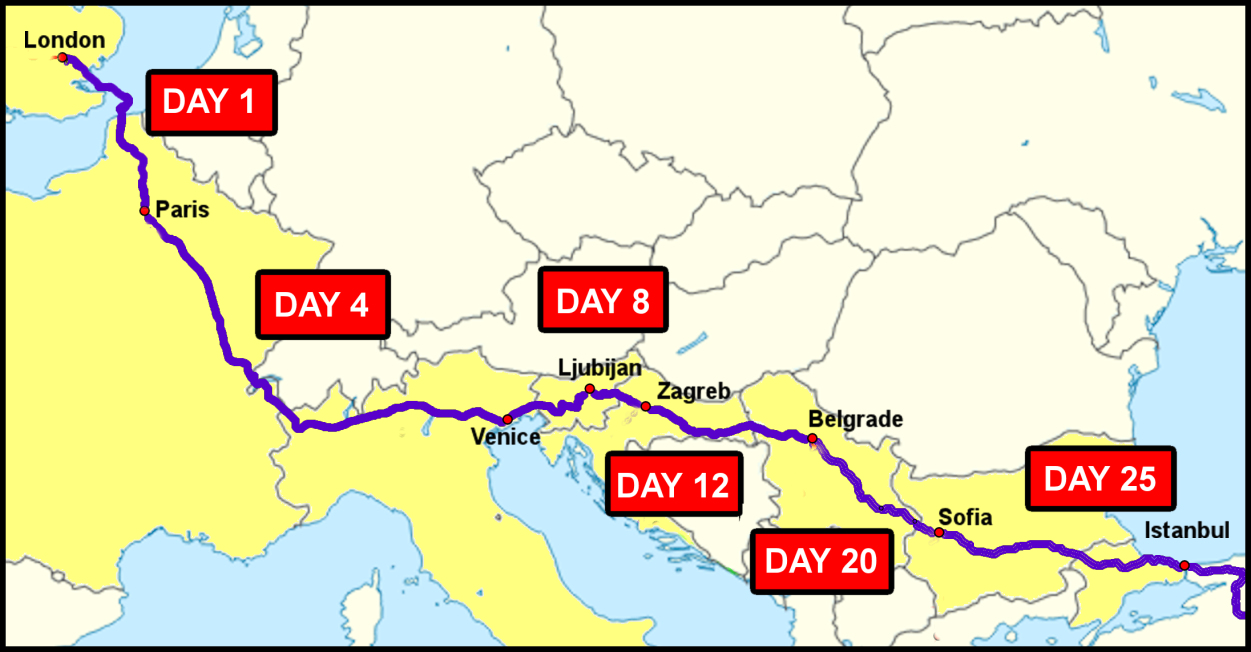 In Stages 1 and 2, I brainstormed my next journey and began solidifying my goals—where I want to travel and why. Now I can begin building a draft itinerary.
Read More »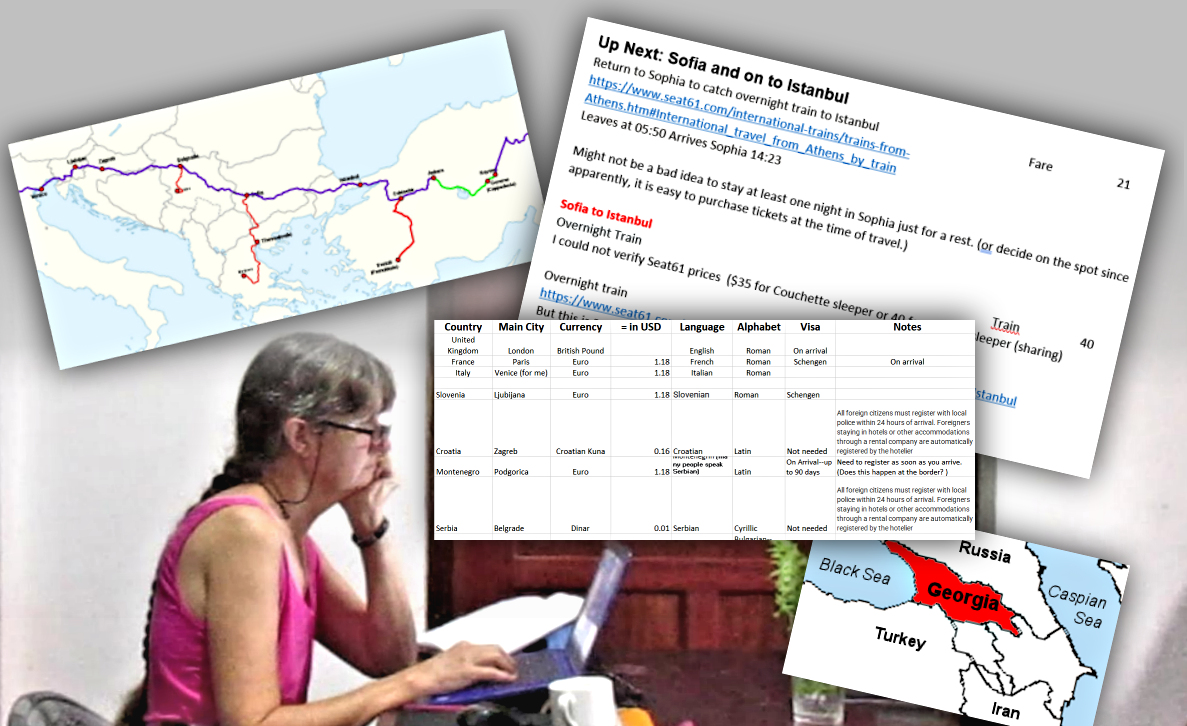 Sometimes people ask me if they can look over my shoulder as I make my travel plans, so now I am inviting you to do so. I will document the "steps" (including personal introspections) here in a series of articles.
Read More »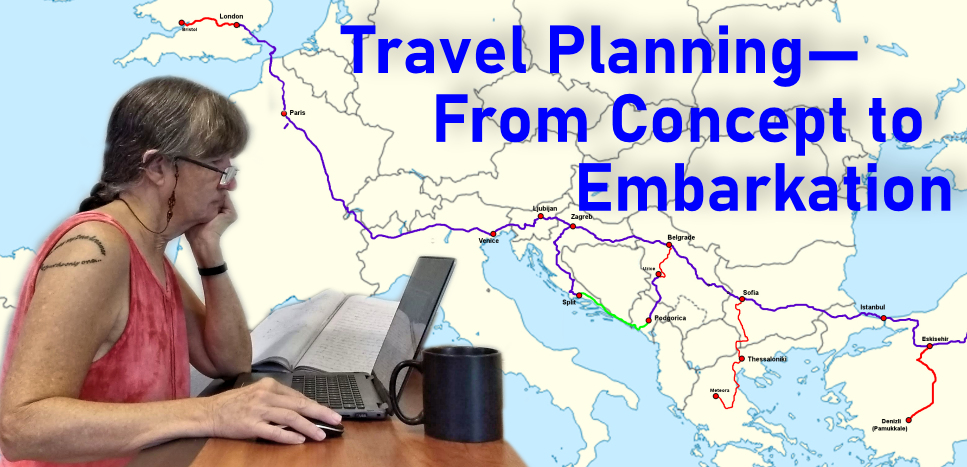 Now for the fun part! I love researching potential places to go, things to do, people to meet, food to eat. I even like to research and solidify transportation options and lodging.
Read More »