Sorry that there are no photos to accompany this story…I was trying to sleep!
I have omitted name of the hostel because this incident was not the fault of the hostel management. It was a wonderful place to stay. I spent a total of about 20 days there over the winter of 2018 and would go back in a minute.
All was Quiet—At First
I was staying in my favorite room in this particular hostel. It was a female dorm with only six beds and a bathroom ensuite. Because I was there during low season, it was not unusual for me to be the only inhabitant for several nights in a row—so most of the time, I had a private room for the cost of a dorm bed.
On this particular night, there were three of us in the room. About ten p.m., a young lady arrived to claim a top bunk. I was relieved it was not over my bed. She left her luggage and departed.
Our Roommate Returns
At about 3:15 a.m. I heard someone come in the room and assumed she was returning after a night on the town. Almost immediately, she was climbing the ladder to the bunk above me. It seemed to take her forever just to get up the ladder. I just thought she may have had too much to drink. I groaned inwardly and I hoped she would settle down soon.
In a bit, I heard what I swore was kissing noises. I thought, "Surely not, it must be something else."  But then there were very quiet whispers! Ugh…no wonder it took so long for "her" to get settled!
I decided that she must have come in earlier to be sure to register herself and her girlfriend who had not yet arrived. Now, I decided that there must be two lesbians making good use of the one tiny bed! After all, this was a female-only dorm. Most reputable hostels have a one-person/one-bed policy for dorm beds to prevent this kind of thing from happening.
I was mad and I should have gotten up and set them straight. But I did not want the confrontation and I would have awakened the other two women who were peacefully sleeping. It took me a while for me to get back to sleep, especially after one started SNORING!
ME? Snoring?
Just about the time I finally drifted off, the women in the lower bunk next to mine startled me out of my slumber and I let out a yelp. "Sorry," she said, "but you are snoring."
I was surprised, because I rarely snore, and I said, "Me?"
"Yes," she said.
I really thought it was one of the people in the bunk above mine, but, of course, my yelp stopped their snoring so I could not prove to her that it was  not me. Apparently, neither of my bunkmates woke up.
Note to the un-initiated: If you are going to sleep in a hostel dorm room, it is generally accepted that people might snore and there is no use in trying to stop it. Waking up someone to tell them they are snoring only works until they go back to sleep. If it bothers you, carry earplugs or get a private room—you get what you pay for!
Not Two Women
By now it was after 5:00, and again it took me a while to calm down and go back to sleep.
I got up at my normal 7:00 a.m. Once I stood up, I glanced over at the top bunk and it was NOT two women in the bed! NO WONDER WE HEARD SNORING. It is my experience that men are more likely to snore than women and that is the main reason I choose female dorms when they are available.
No one else was awake, so I headed down to the kitchen. When I descended the stairs, I saw Mary,  the hostel manager, behind the front desk talking with the night clerk who was about to go off duty. I had stayed at this hostel so much that I had gotten to know the manager by name. I asked her if this hostel had a one-bed/one-person policy. She looked at me like I was from another planet.
"Yes…..??" she asked questioningly.
"Well, there are two people in the bunk above mine and I am pretty sure one is a man."
She was astonished. "That's a female dorm!" she said.
"Yes," I replied, "and they REALLY needed a private room."
The night clerk confirmed that if it was the people who came in about 3:00 am, that one of them was male. The clerk assumed they had rented a private room, so he had not stopped them.
Mary went right upstairs and evicted the man. She told me later that the young woman had only paid for one bed. Mary had given her quite a "talking-to." The girl offered to pay for the bed—completely oblivious of the whole reason for female-only dorms.   
When I returned upstairs, the occupants were gone. Including the women who accused me of snoring.
Not only did the chap get a cozy bed with a cute girl in it without paying, I got blamed for HIS snoring!
Other Travel Stories You May Enjoy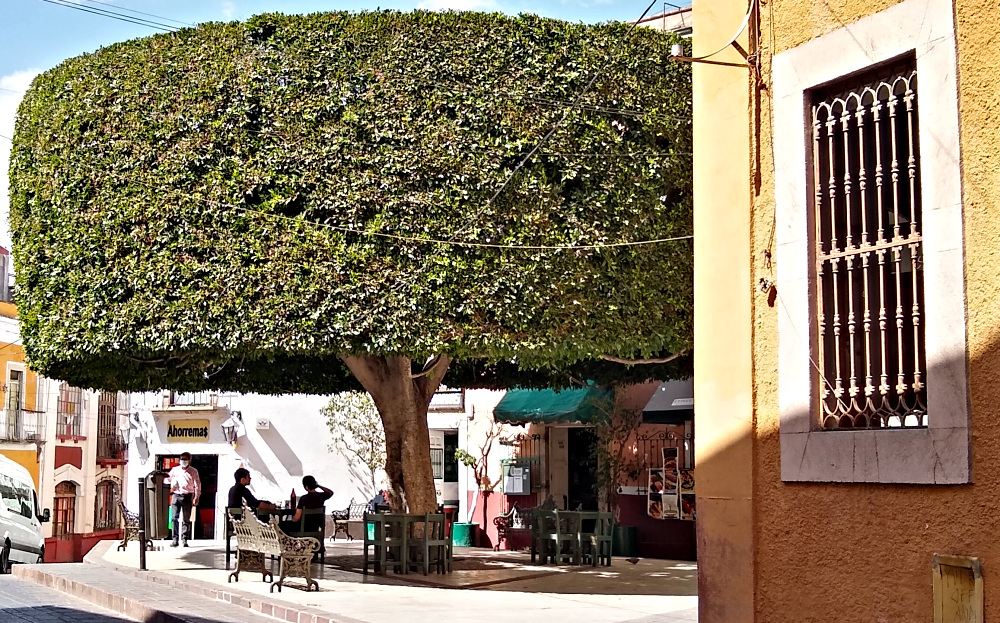 Being a permanent nomad can be a bit confusing. I often am asked, "Where are you from?" and I find myself in a pickle. How do I answer? Especially now…when I am supposed to be "home"—wherever that is
Read More »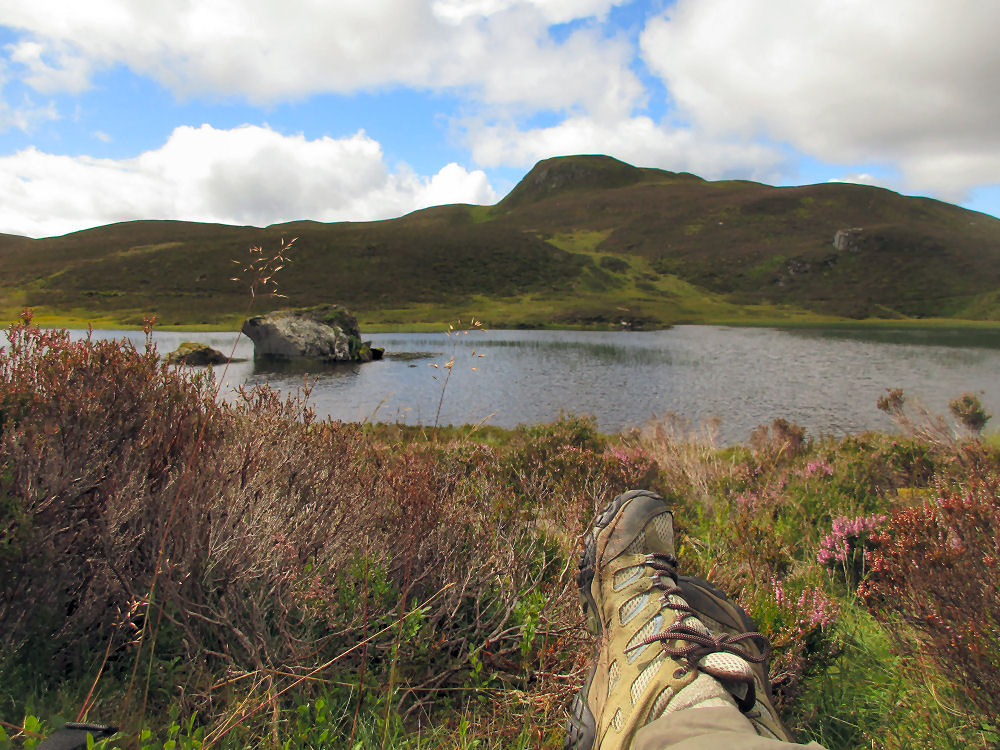 Sometimes (well, many times) when you are traveling, things don't turn out the way you envisioned them. I had such great plans to visit some parts of Scotland and for the past year I had even visualized myself there.
Read More »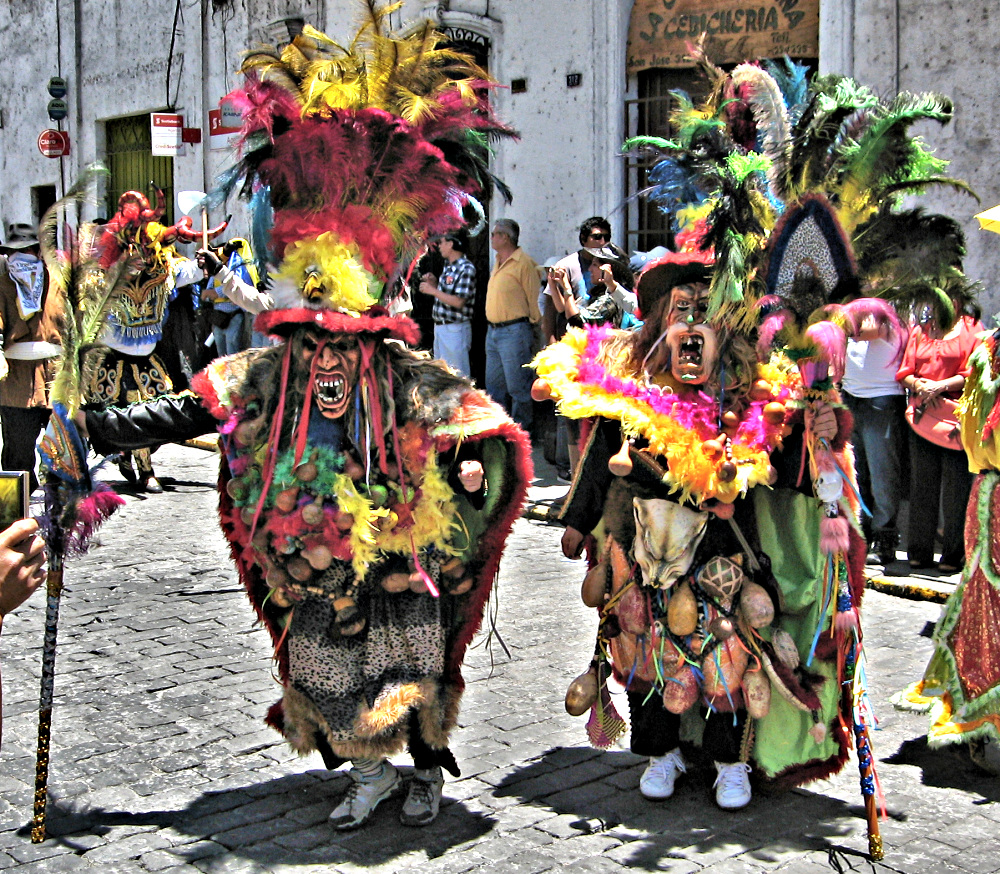 There was a group of women right next to me and one of them handed me her beautiful shawl and hat to put on. We laughed as I modeled for the camera.
Read More »