Going the Slow Way…
Three Days by Train in Turkey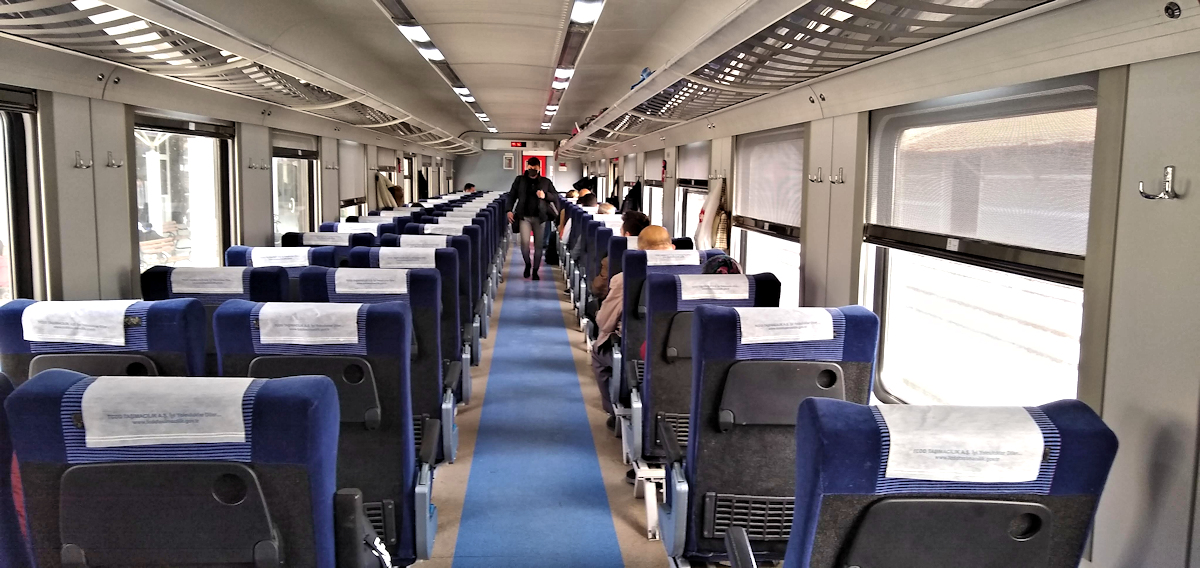 I traveled by train and bus for three days to go from Selҫuk to Goreme in Turkey. I could have flown (ugh!); I could have taken the overnight bus (double UGH!). Either way, I would have gotten to my next destination in a hurry. But instead, I created an itinerary that, in a small way is reminiscent of the way people traveled 100 years ago: Slowly, by public conveyance, and spending each night in a hotel or hostelry along the way. Here is my route: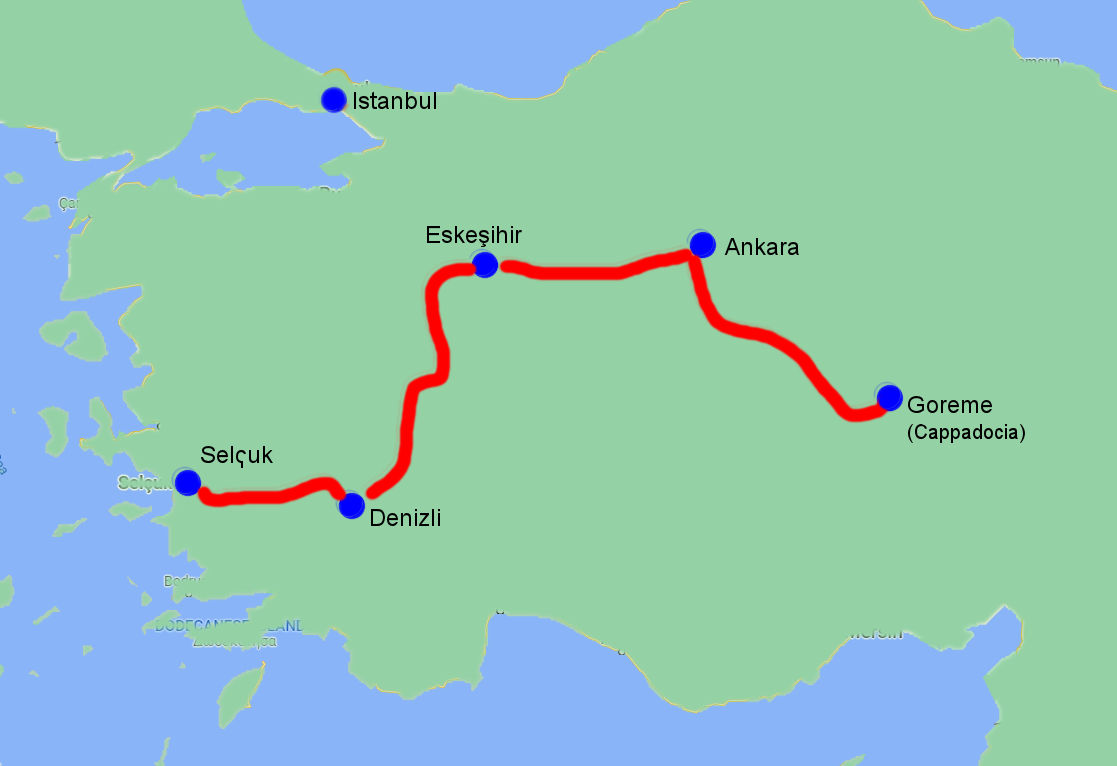 Day 1: Leave Selҁuk 12:08 Arrive Denizli 15:29
As the train chugged through the Turkish landscape, I could not help but feel a little like I had been transported through time. The occasional wind turbines on hillsides brought me back to the present.
Overnight at the Grand Otel Keskin, chosen because it is only a block from the train station.  $22 USD included Turkish breakfast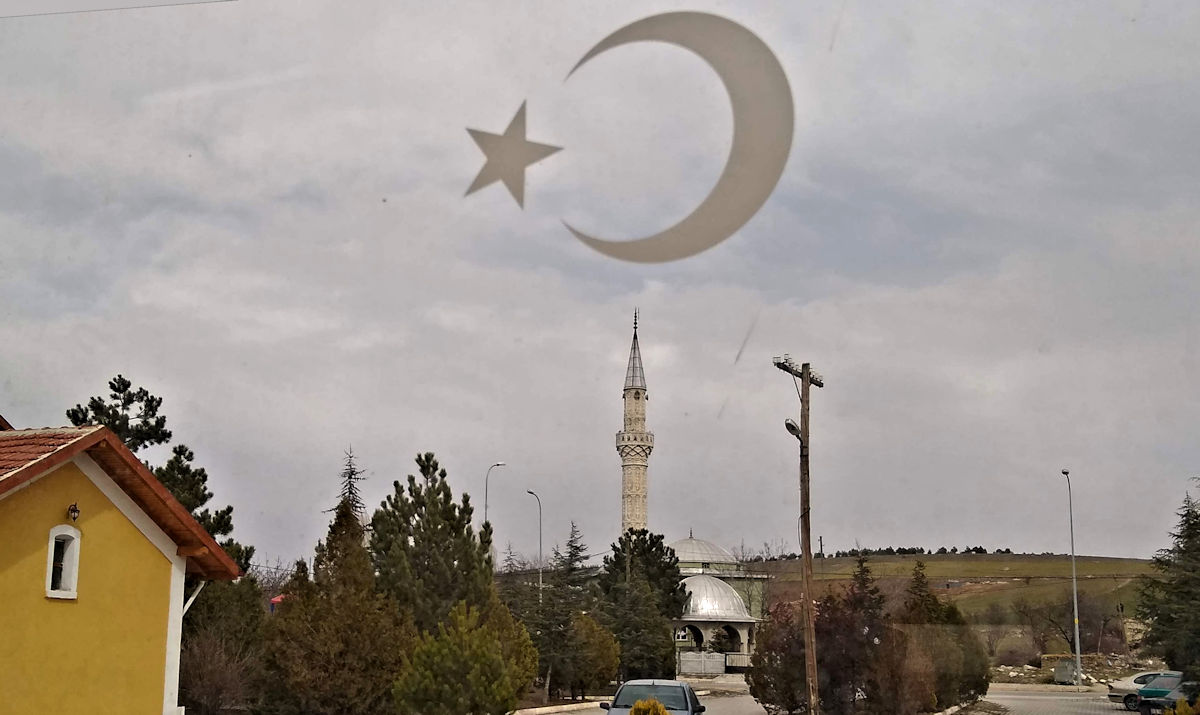 Day 2: Leave Denizli 10:15 Arrive Eskisehir 18:15 
            Leave Eskeşihir 20:08 Arrive Ankara 21:34 
This was my longest day—almost ten hours on the train. There was time for me to eat in Eskeşihir but I did not want to lug my packs through the streets. I had stayed in here on the way down to Denizli from Istanbul, so I knew of a nice café about a kilometer from the train station along the river. Luckily, there were storage lockers in the train station. I had a good stroll, a simple meal, and a break from sitting on a train before I had to board the YHT (high-speed train) for the shorter ride to Ankara.
Overnight at the Esila Hotel, chosen because it is blocks from the train station and right next to a Metro station where I could easily take the local train to the bus station in the morning. $22 USD included Turkish breakfast. This hotel was a step up from the Gran Otel Keskin.

You can read more about Turkish breakfasts in my post, "A Collection of Turkish Breakfasts."
Day 3: Leave Ankara 14:00 Arrive Goreme 17:00
In the morning it was simple to walk down to the metro station, less than a block from Hotel Esila. The ride to the Ankara bus station took only about 15 minutes.
In my planning research, I learned that I could go by train to Keyseri, and then take a bus for an hour to Goreme. But this would have meant a nine-hour journey with several transfers. When I saw that there was a direct Flixbus that would get me there in three hours…well, my decision was made.
As it turned out, the bus took over five hours to get me to Goreme. I later learned that this bus is notoriously late going both ways. I could not figure out why they did not just change the schedule.
For more travel inspiration, subscribe to my newsletter.
I May Adopt this Travel Style Occasionally
This type of travel has a several benefits for me:
Traveling by train is much more comfortable than by bus—there is more room at each seat, and you can easily walk around and stretch your body.
I don't experience motion sickness on a train.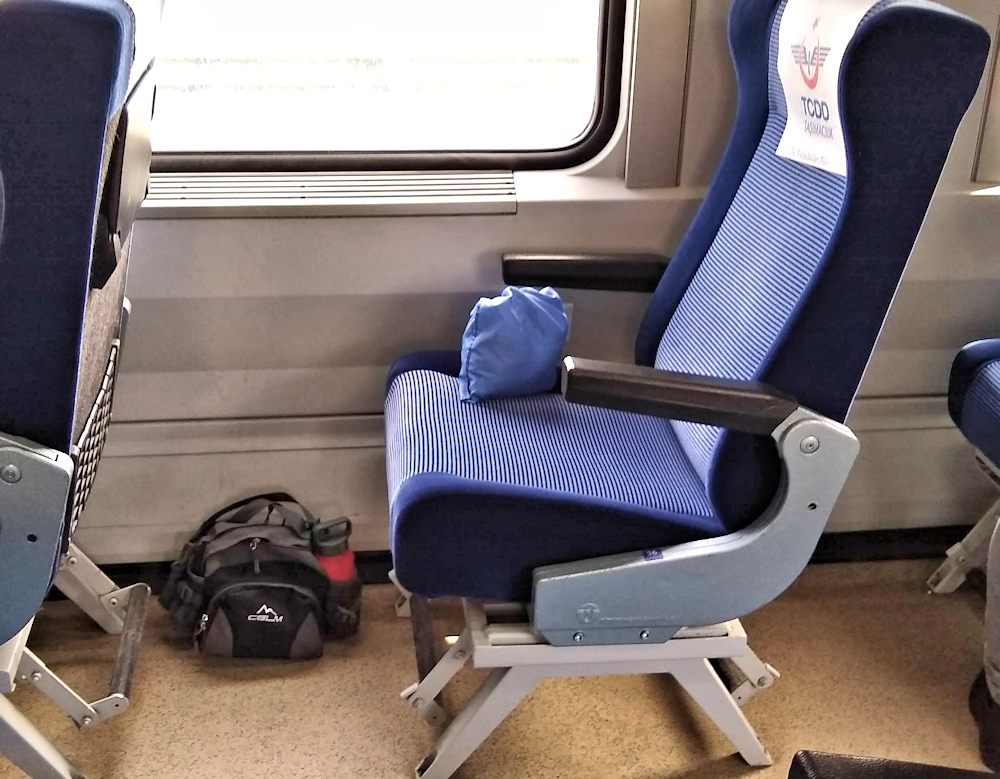 Because I did not have to travel super-long distances each day, I was able—at least in this case—to chose trains that did not leave before the crack of dawn or that arrived late at night. I had time to eat a leisurely breakfast and make my way to the station in the morning. I did not have to walk through unfamiliar and empty streets late at night to find my lodging.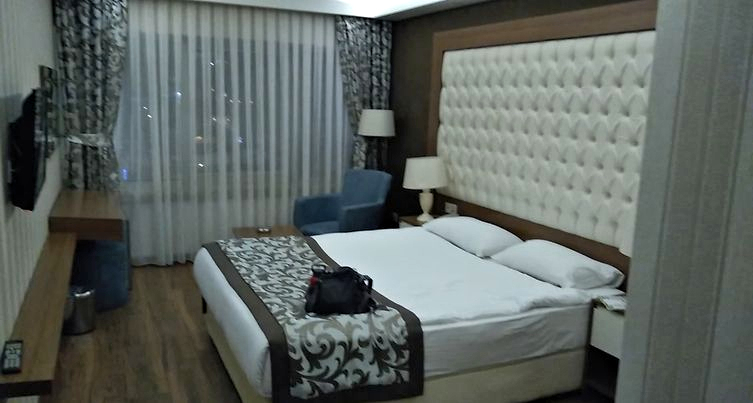 Of course, this only works well when you are traveling long-term and are not on a tight schedule to return home. But I enjoyed this travel style so much that when I decided to leave Goreme to visit Bursa, I took two days to do so—staying again at the Esila Hotel in Ankara before continuing to Bursa the next morning.
I like this new-old way of traveling leisurely. I think I will stay alert for opportunities to do so again in the future.
Other Blog Posts You May Find Interesting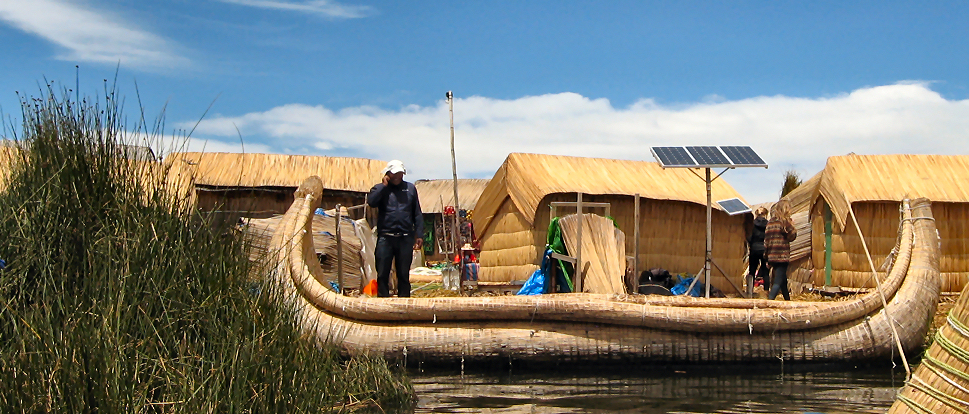 I decided to take a little tourist jaunt to the island of Amantani in Lake Titicaca. You can purchase a tour  from one of many agencies in Puno, but if you go to the pier in Puno and pay the captain directly for the trip and then pay your host family directly, the families receive more of the proceeds and don't have to wait for the agency to send the money.
Read More »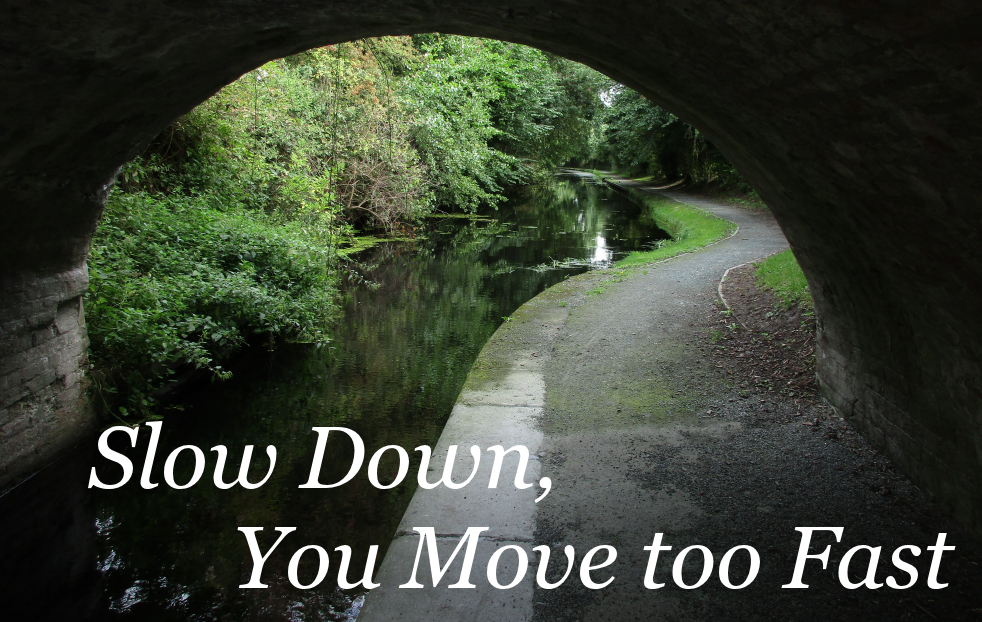 You won't see as much of your destination country, but your travel experience will be much more memorable and deeper—not to mention the very special perk of meeting and becoming friends with locals.
Read More »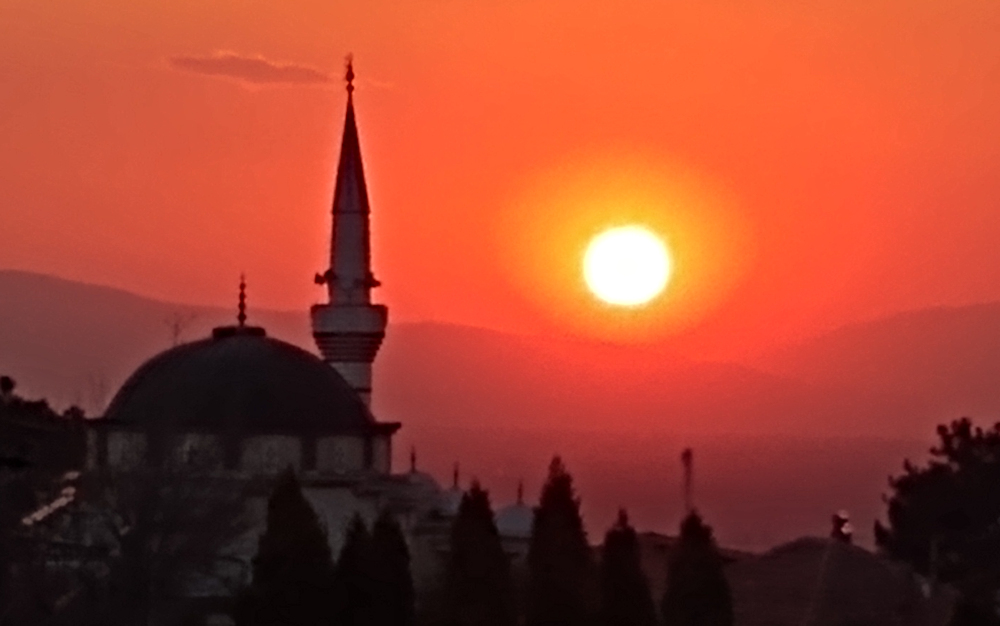 When chance encounters waylay your travel plans, staying open to the possibilities may mean that you experience something much more valuable.
Read More »